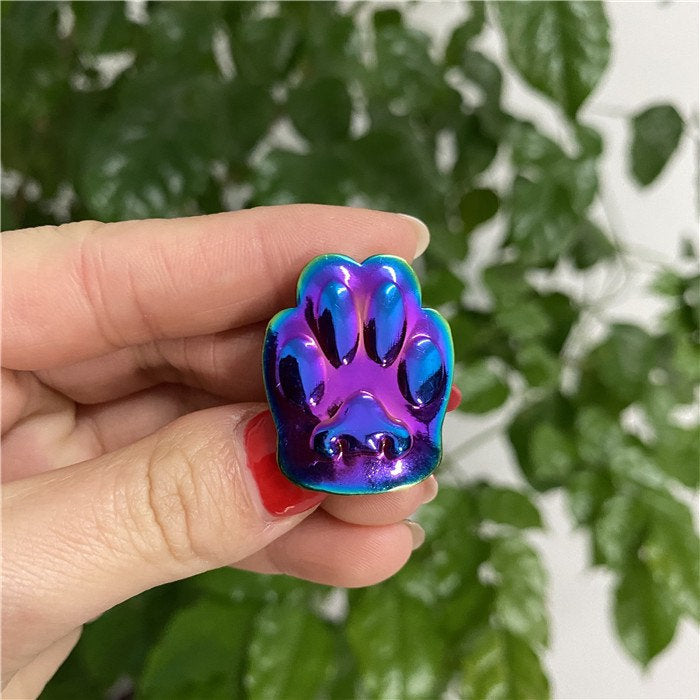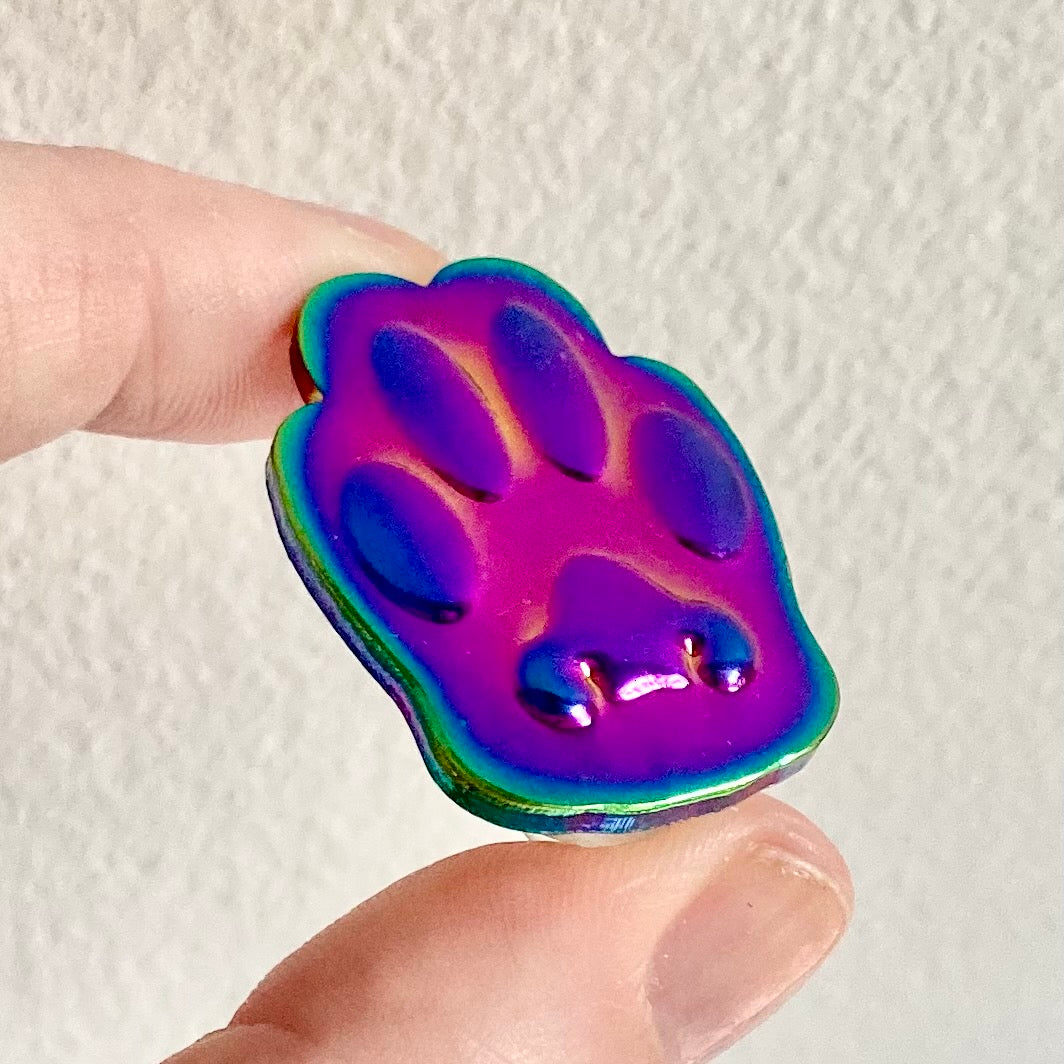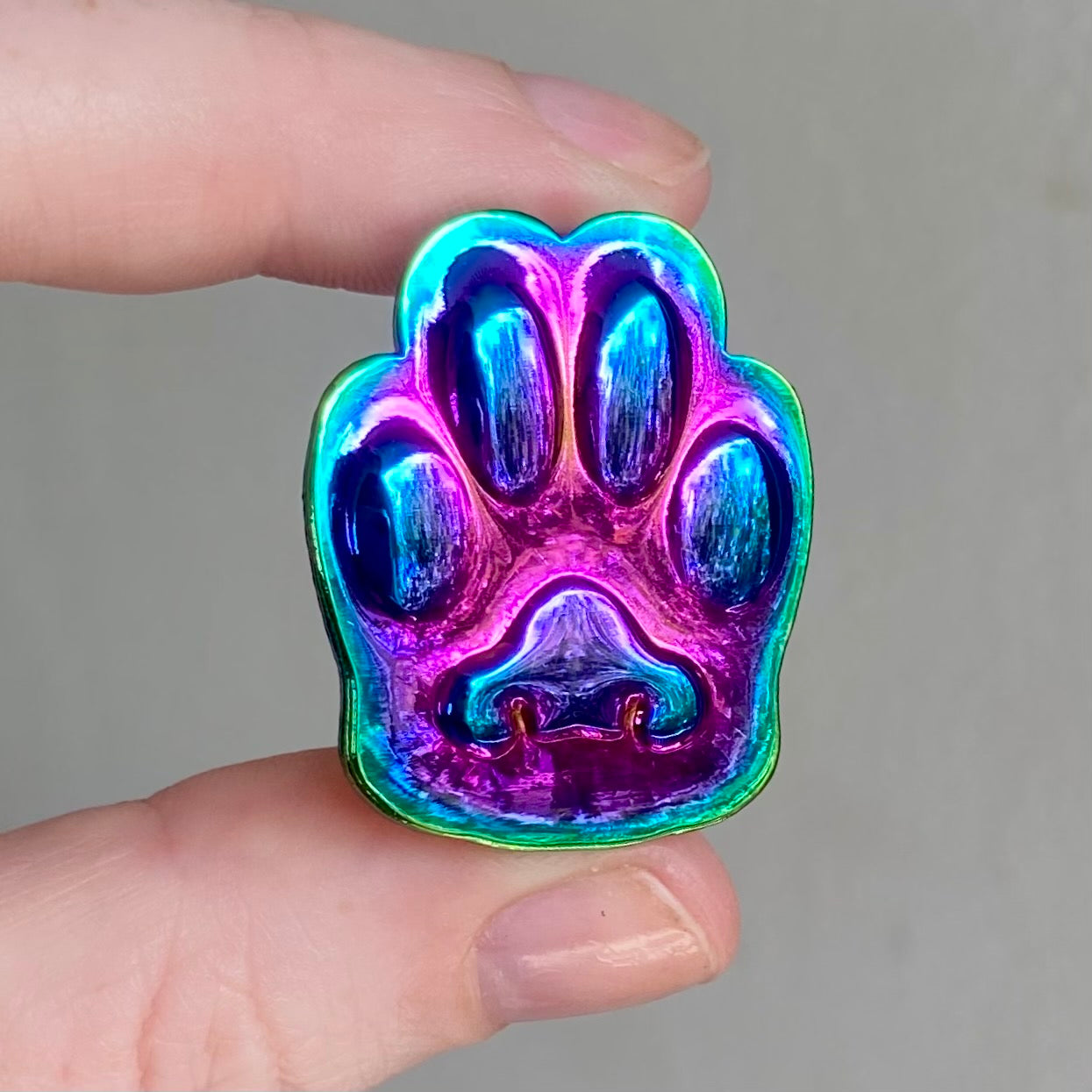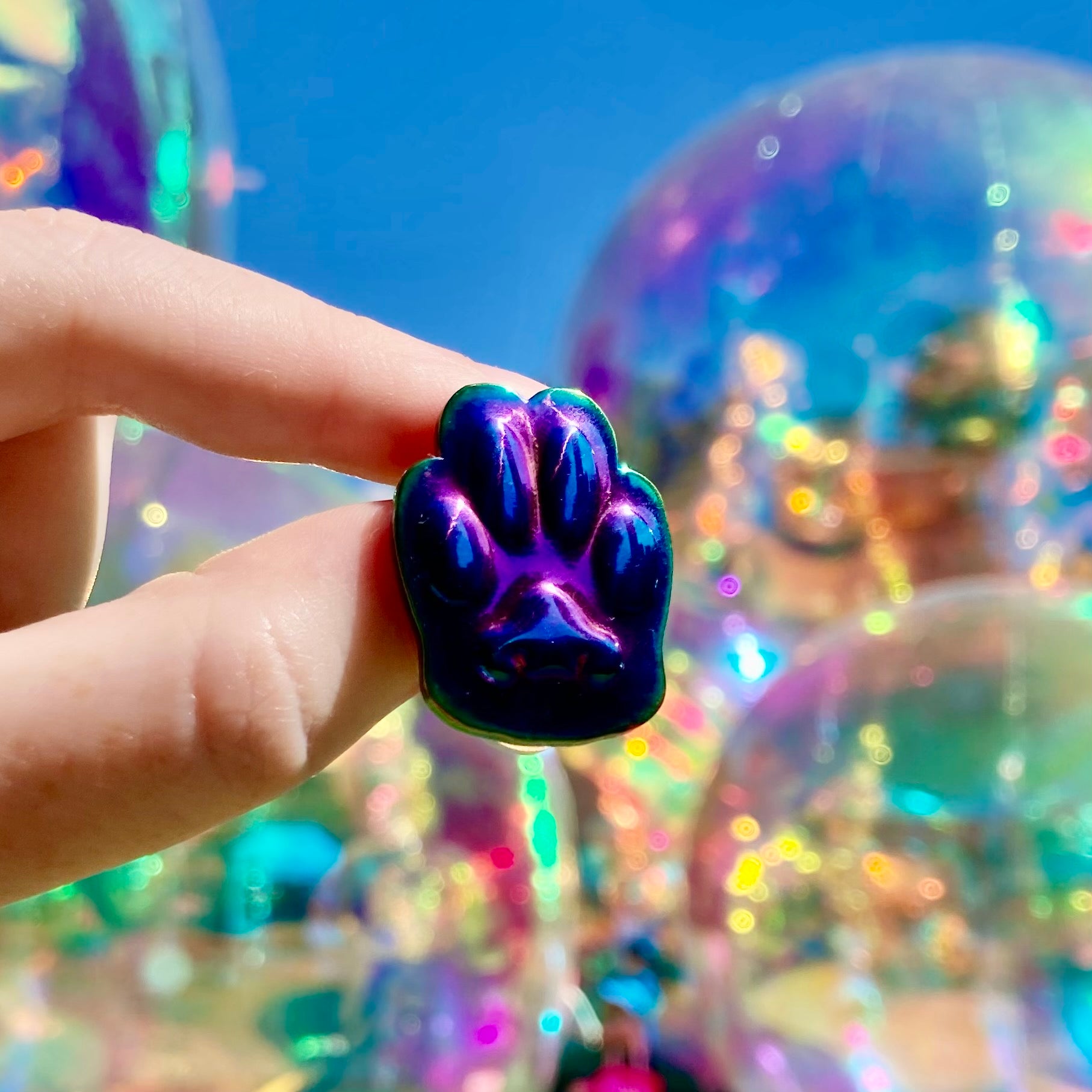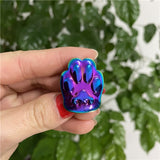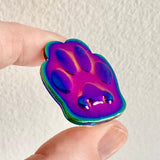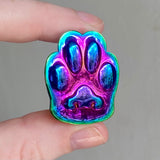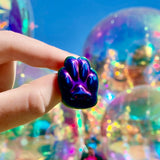 A beautiful rainbow cat's paw, in 3D! Feel the texture of the raised toebeans, and marvel at the gradients in the rainbow plating.
These pins are 30mm tall. They are 3D sculpted rainbow anodised metal plated pins. They have two posts on the back, and my logo as a backstamp. They have two clear rubber clutches.
Rainbow plating is not an exact science, so your pin may have slightly different colours compared to the one in the photos. Rainbow plating is mostly blue and purple, but can also have sections of yellow and green.
Your pin may have a small speck or mark or scratch, due to the handmade nature of pins.
---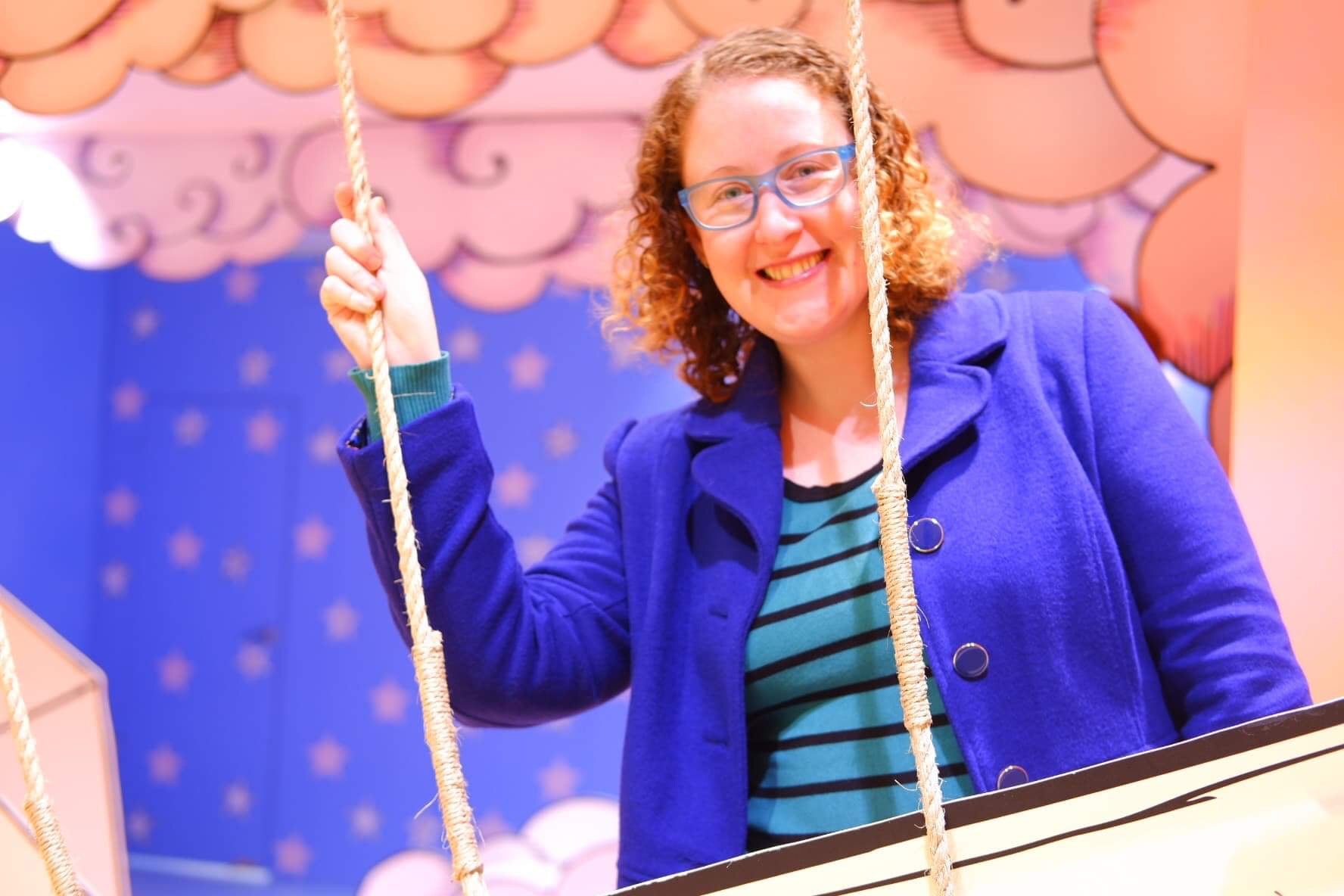 About the Artist
My name is Jesse Irwin and I am disabled Brisbane artist. I have been doing custom commissions and selling completed artworks since 2017. My work tends to explore themes of mental health, depression, and the beauty of the animals we love.