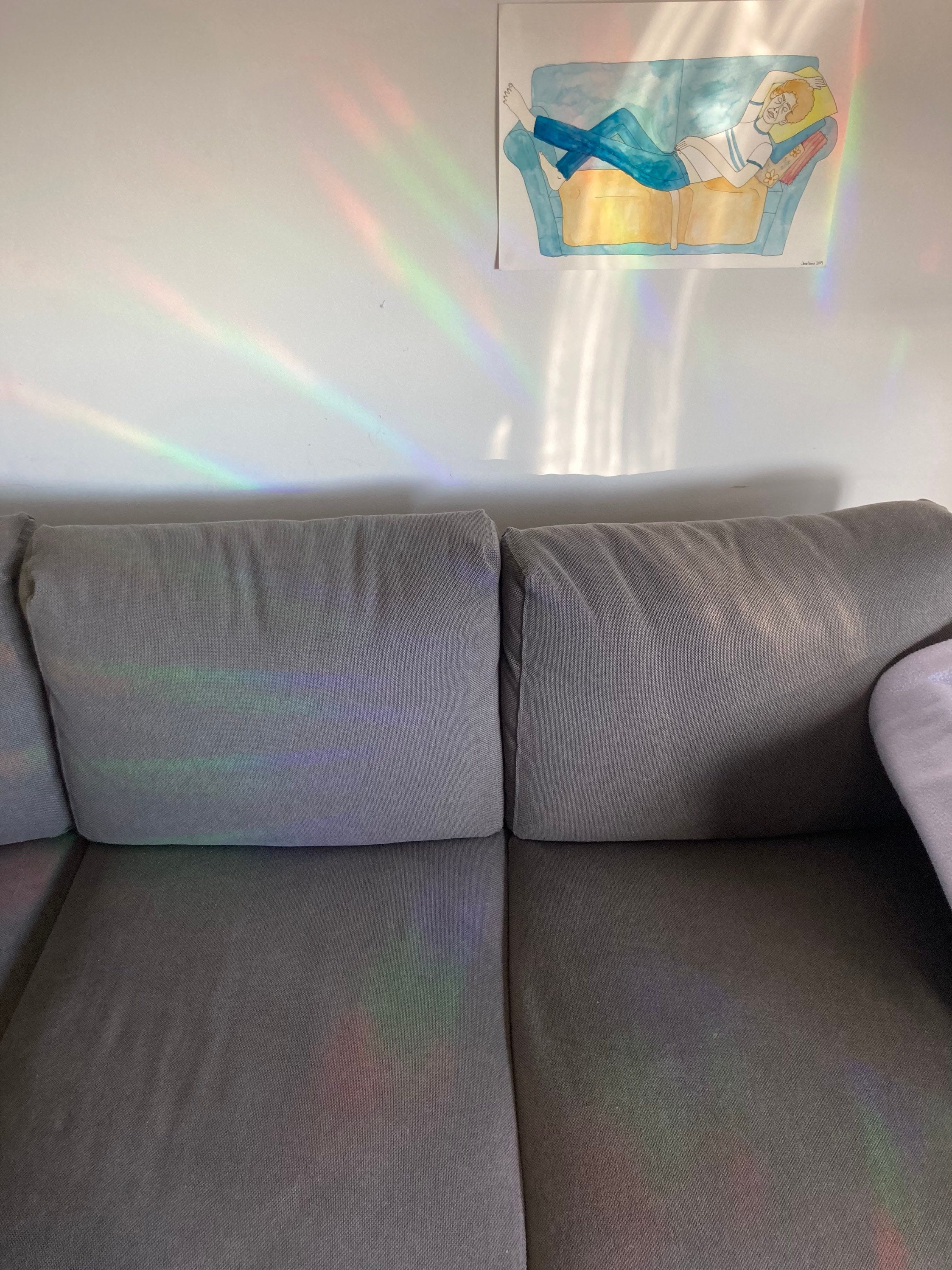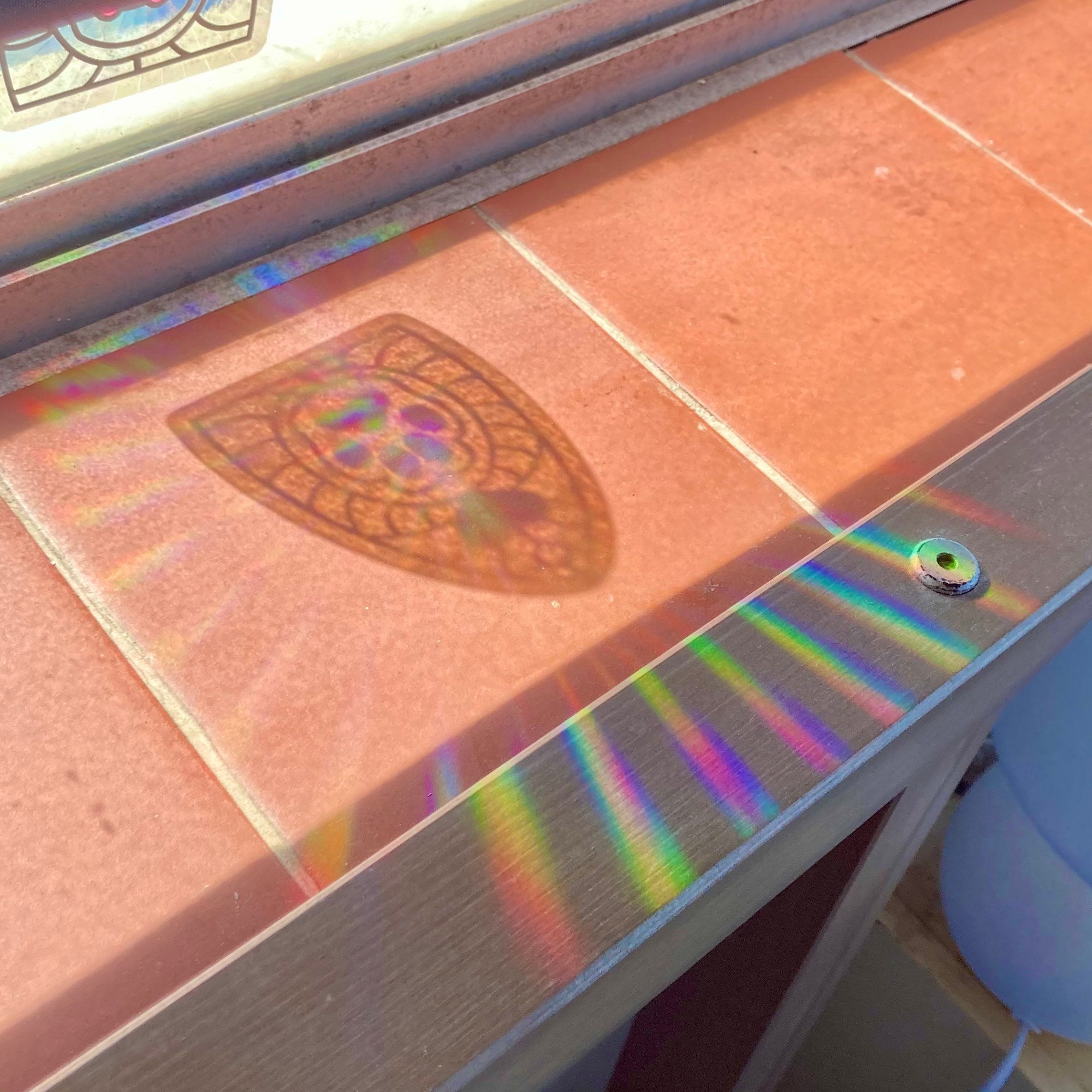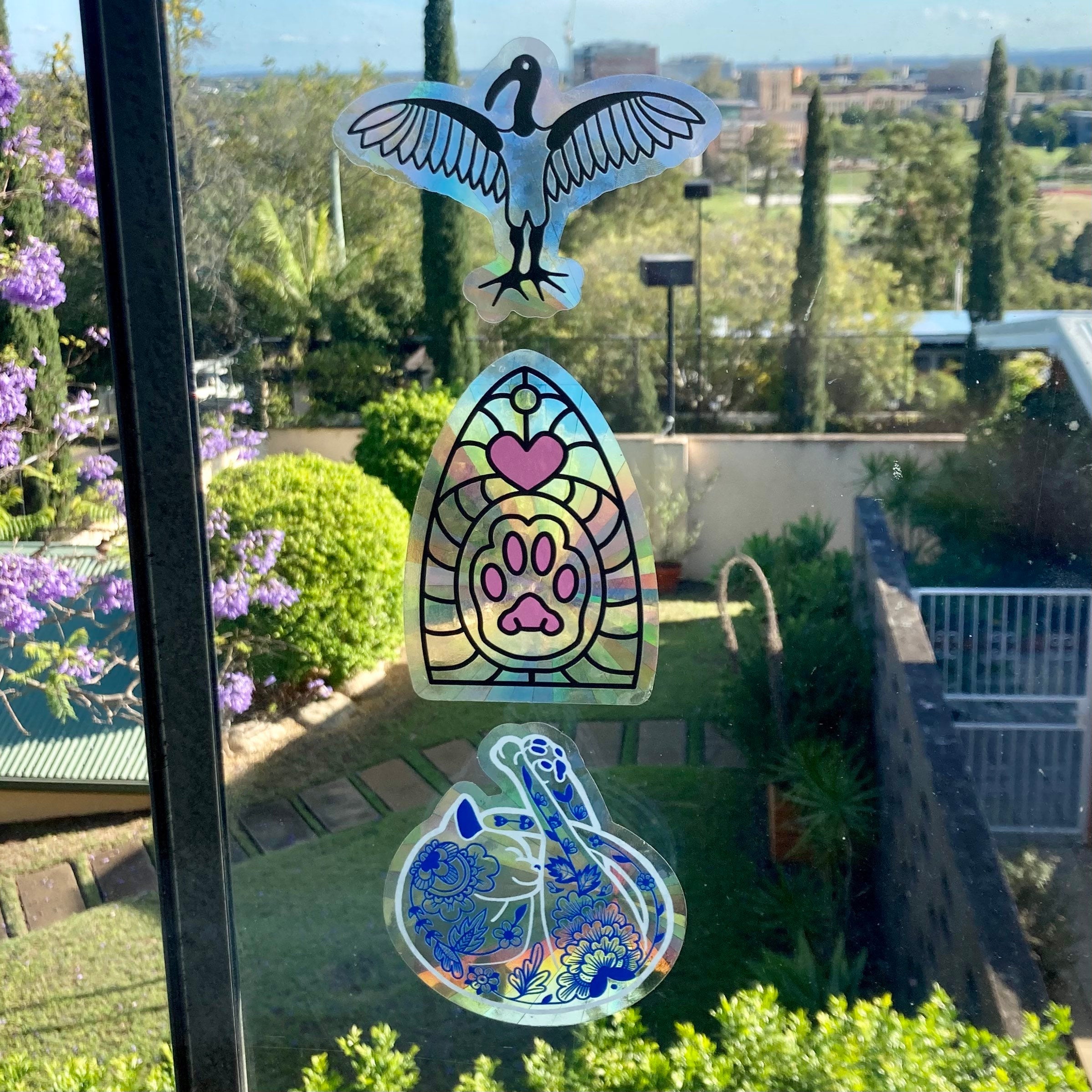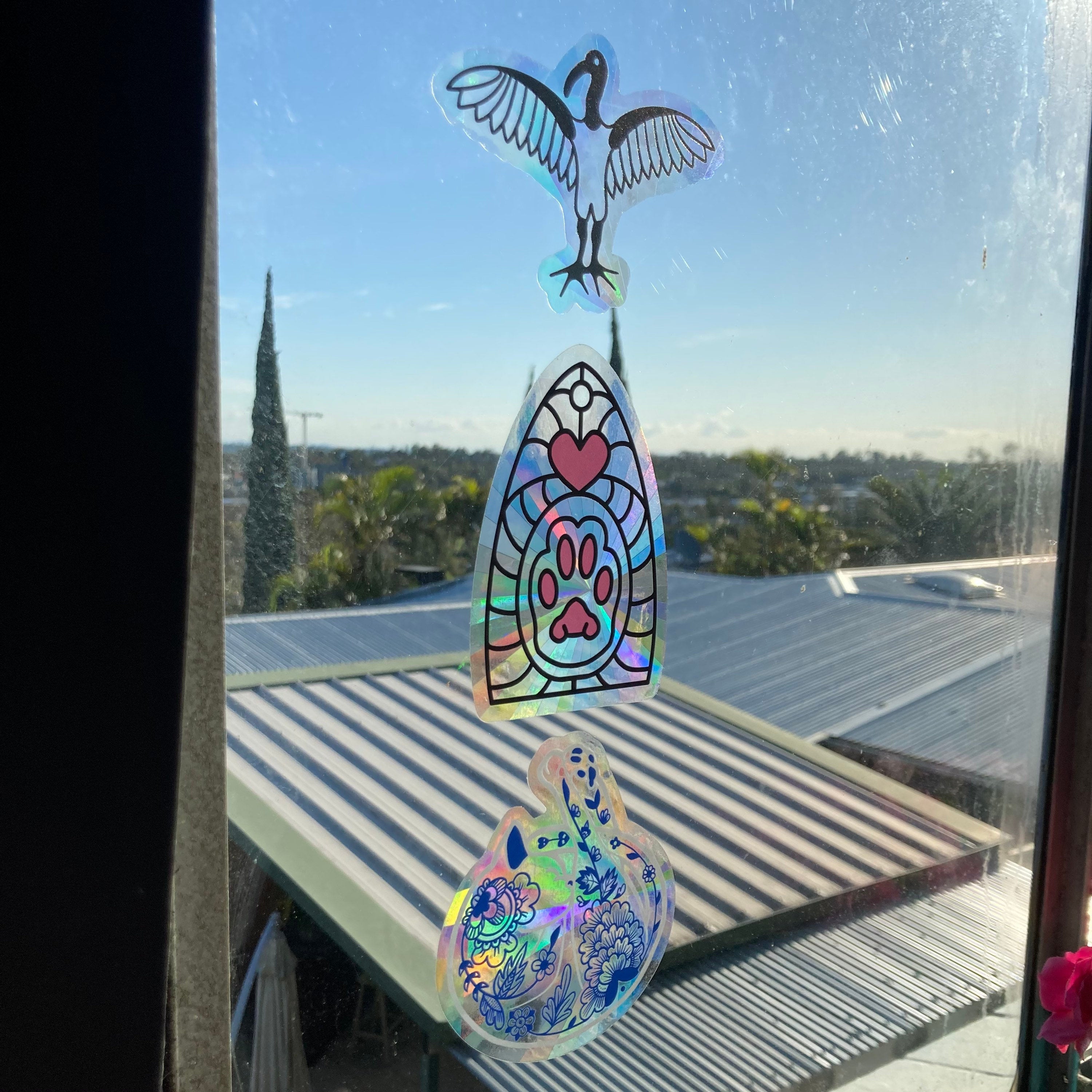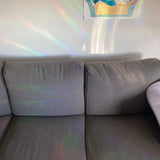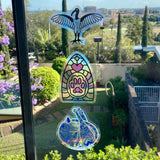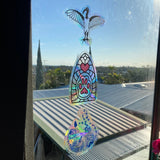 Happy Cat Rainbow Suncatcher Sticker
This beautiful prismatic rainbow suncatcher sticker features a smiling happy cat, based on my best boy Nick. In a design reminiscent of stained glass windows, this transparent decal features a rainbow prism effect, that will catch sunlight and cast rainbows inside your home.
The decal works best when it will be hit directly with sunlight, and the rainbows show up best in a darkened room with the blinds closed most of the way.
The decal is 4 inches wide. It is made from transparent vinyl with a prismatic rainbow effect. The exact pattern of the rainbow effect varies in each sticker.
The rainbow effect only shows up on the sticker itself when viewed from certain angles in bright sunlight. Most of the time the sticker will appear to be transparent. The magic of the sticker is that it will cast rainbows inside your home when it is hit with direct sunlight.
To apply to your window, first clean the glass thoroughly. Then peel away the protective paper backing on the decal, and gently apply the decal to the clean window, pressing down slowly from one edge to the other. The decal may be gently removed and repositioned, but small pieces of dust may become trapped in the adhesive if you do so. The adhesive will lose strength if you remove it from the window.
---
Happy Cat Rainbow Suncatcher Sticker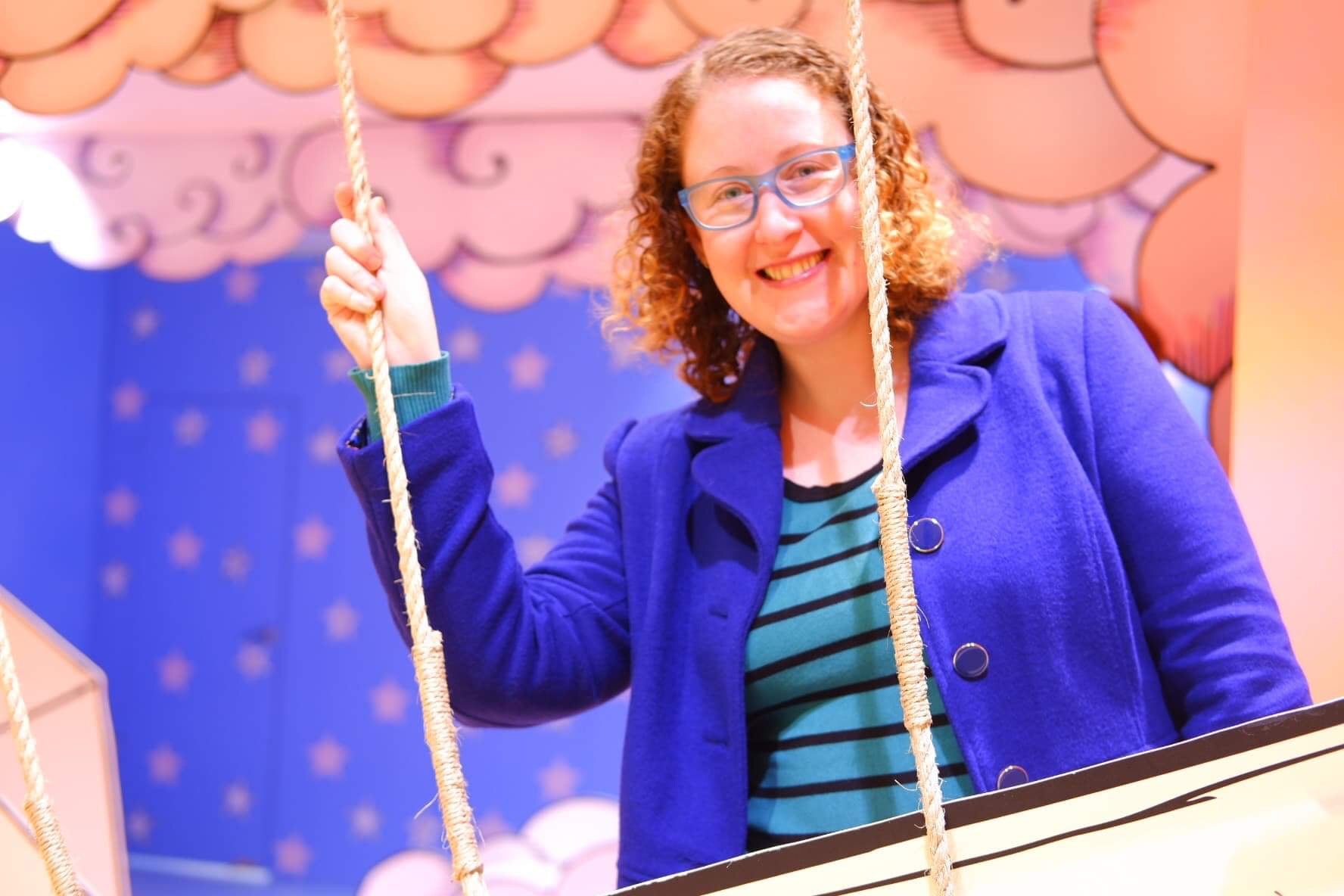 About the Artist
My name is Jesse Irwin and I am disabled Brisbane artist. I have been doing custom commissions and selling completed artworks since 2017. My work tends to explore themes of mental health, depression, and the beauty of the animals we love.