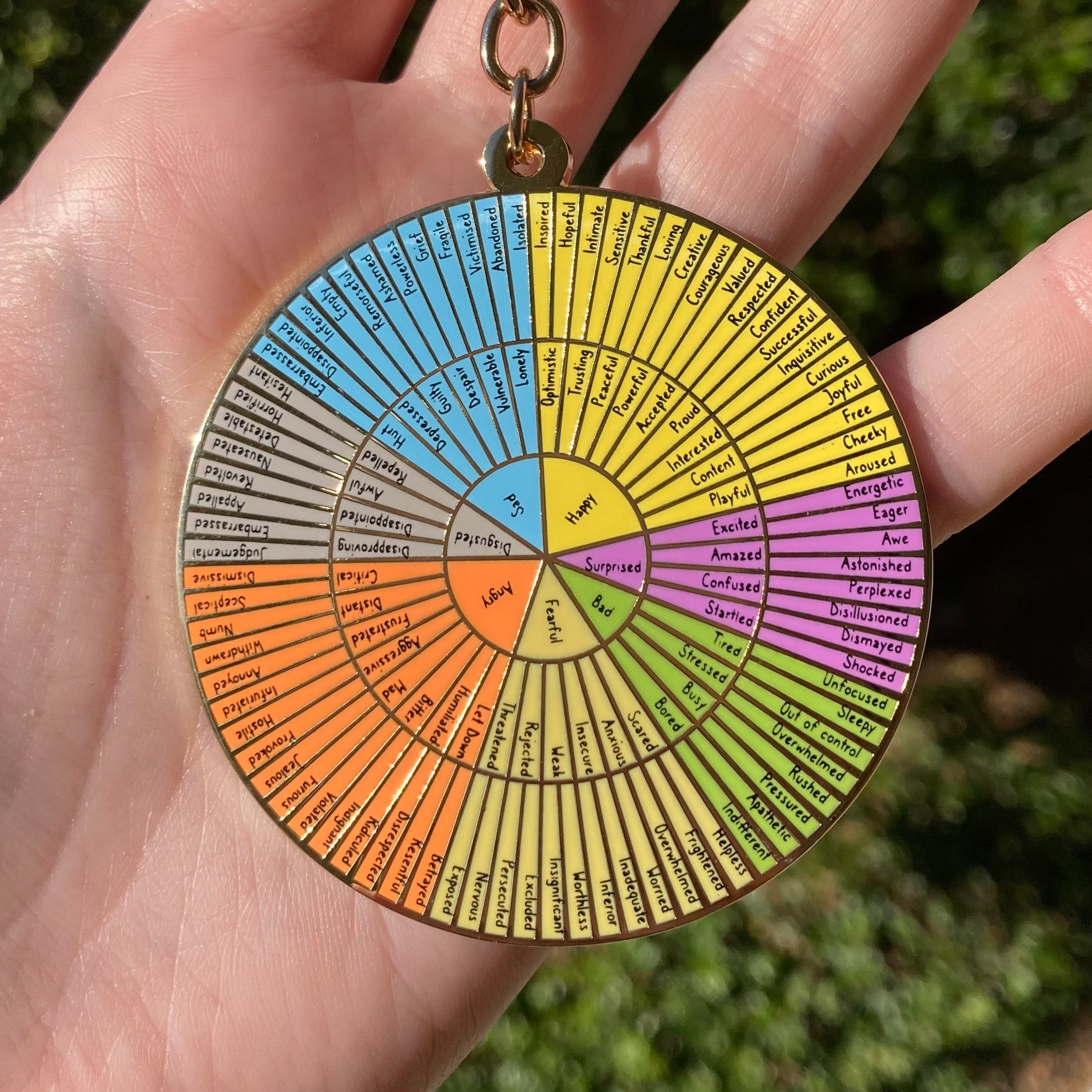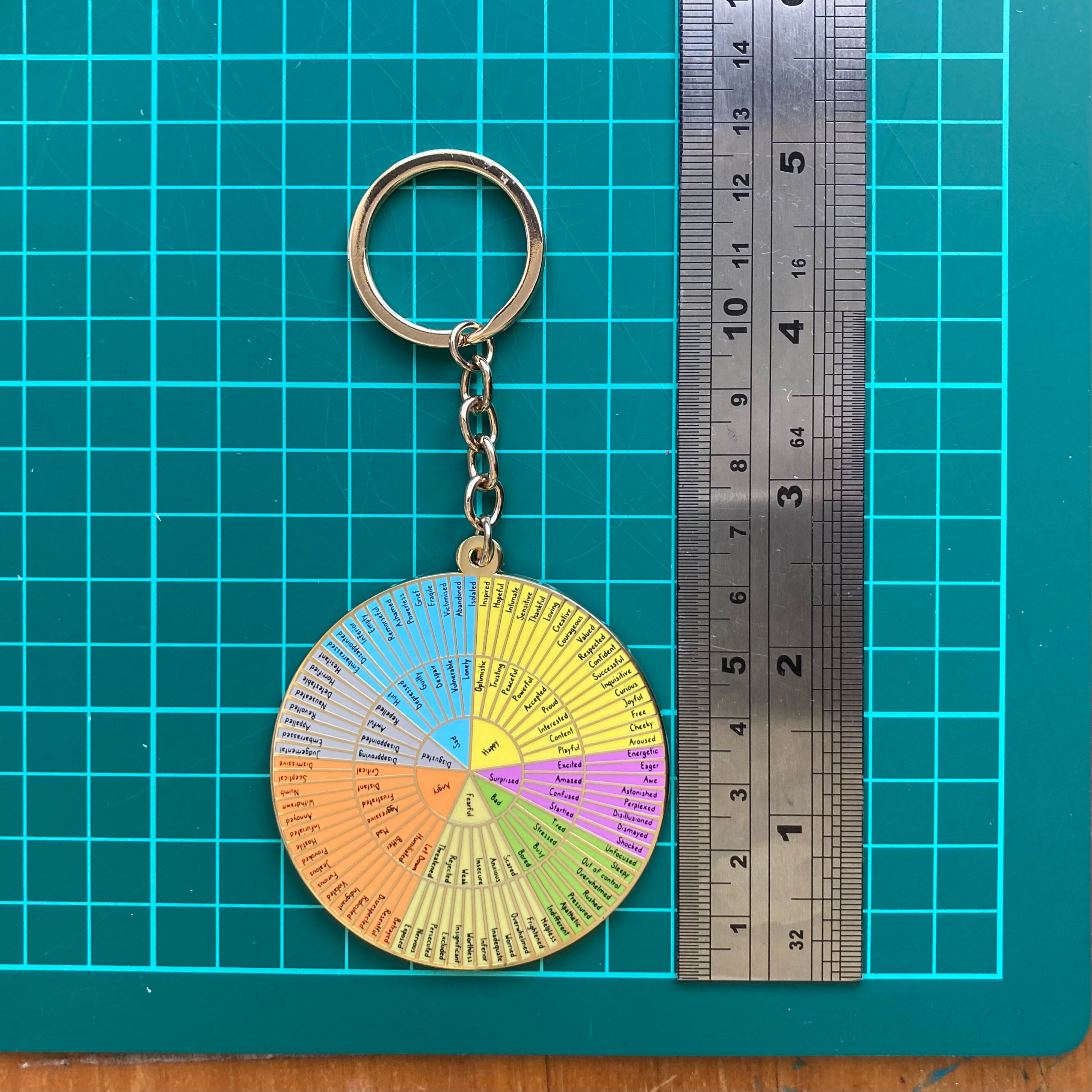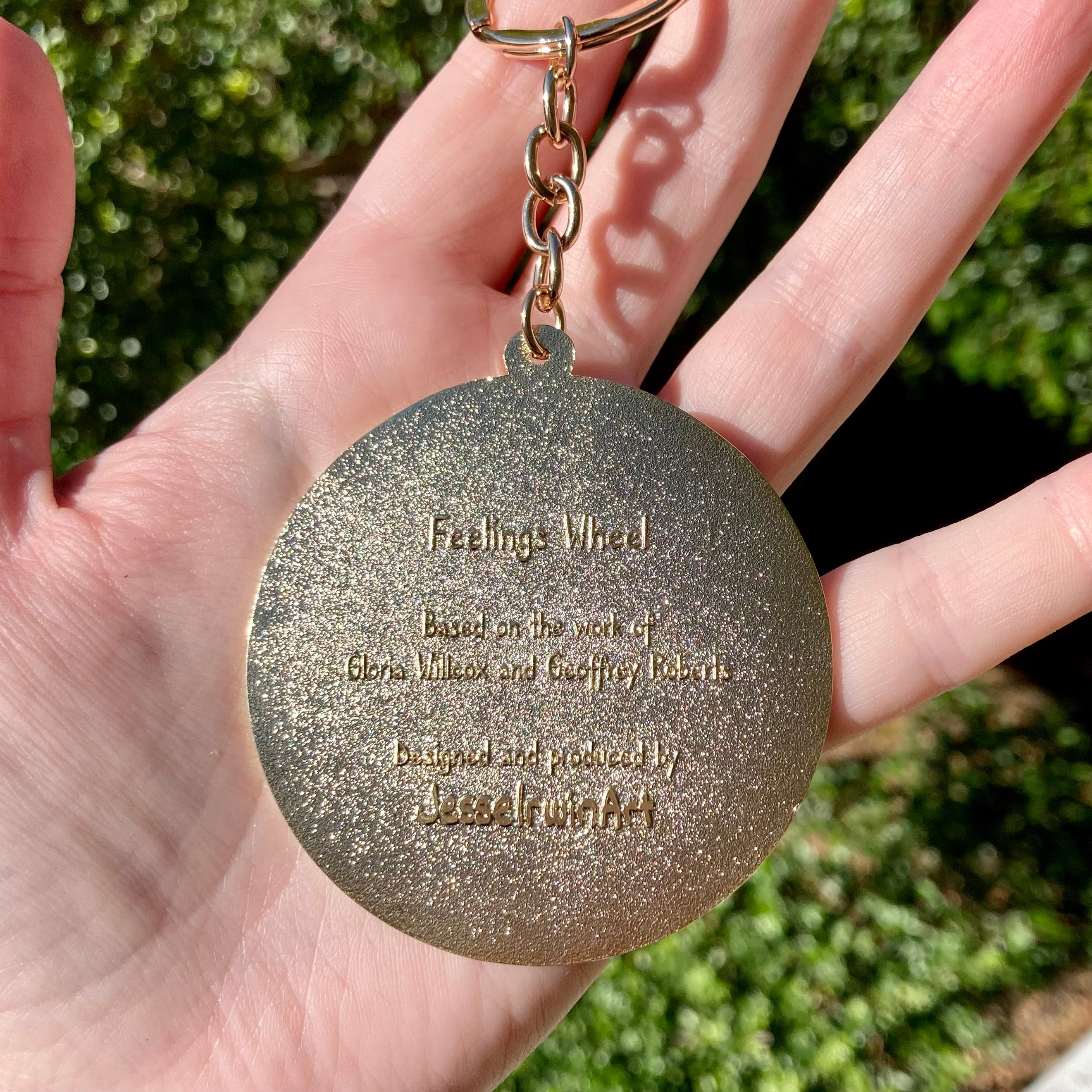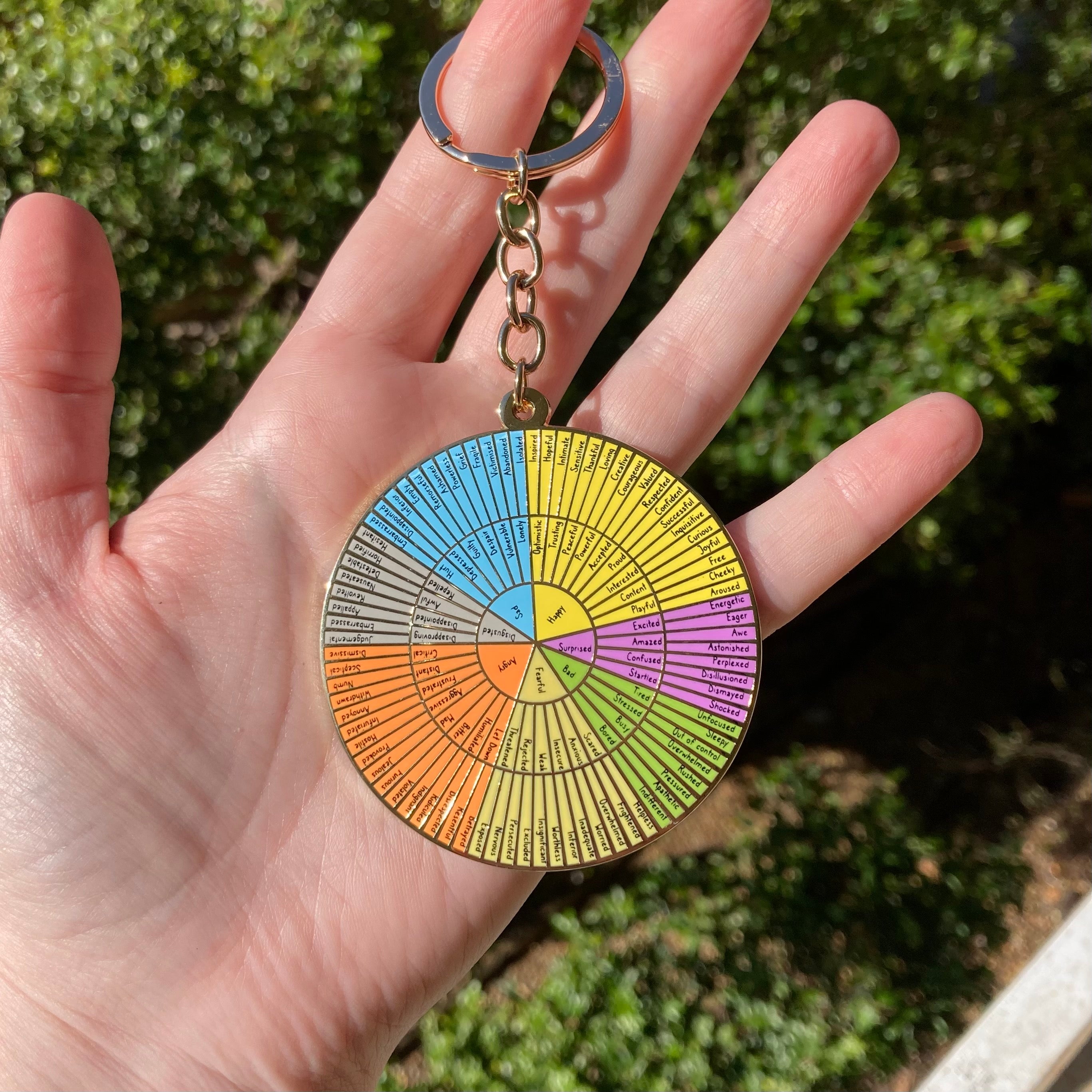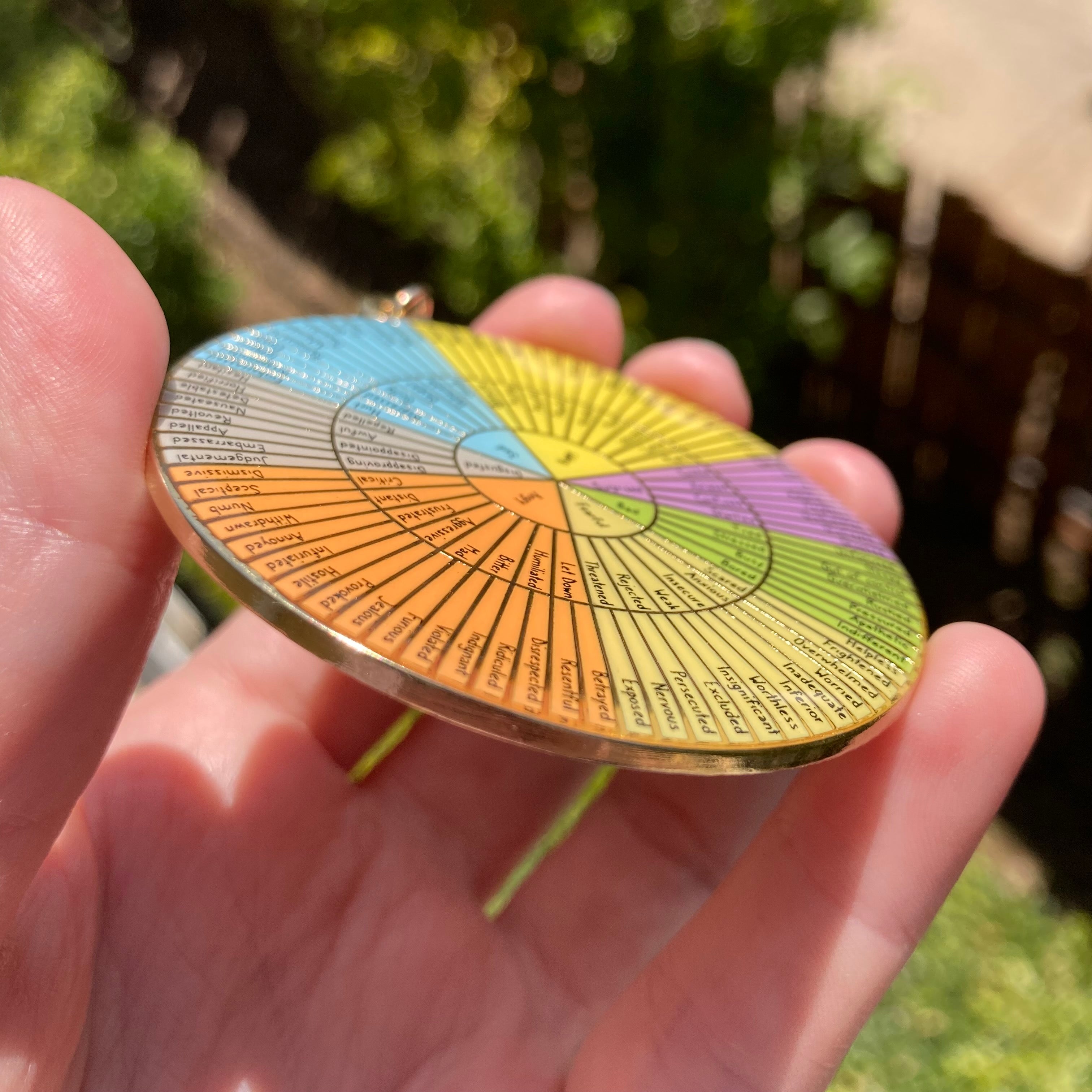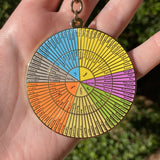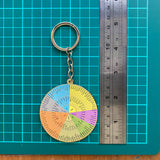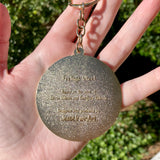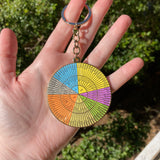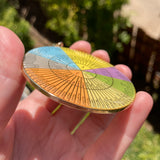 Feelings Wheel Hard Enamel Keychain
Use this feelings wheel to more accurately describe how you are feeling! It's like a little thesaurus of emotions, and it can help you to identify your feelings and communicate them to others. The feelings wheel can also be useful for authors, to assist in choosing more interesting and specific feelings for their characters.
The backstamp reads:
Feelings Wheel
Based on the work of Gloria Willcox and Geoffrey Roberts
Designed and produced by Jesse Irwin Art"
Each keychain is gold plated hard enamel with screenprinted text. Please do not be unusually rough with this keychain - the screenprint may scratch off if treated very roughly. When I put screenprinted items on my own keys, they survive just fine, but when my partner tries, he somehow scratches the screenprint. So be careful if you are very rough with your keys.
I have experimented with coating the text with epoxy resin. It appears to work to protect the text, as it adds a clear shiny coating to the keychain. I have added it to this listing as an optional upgrade. Choosing the resin option will mean that your order will take an extra day or two to ship, as I have to apply the resin and let it dry.

Each keychain charm is 60mm (2.5") wide, and the whole keychain is 12.5cm (5") long. The whole keychain weighs 40g. 
---
Feelings Wheel Hard Enamel Keychain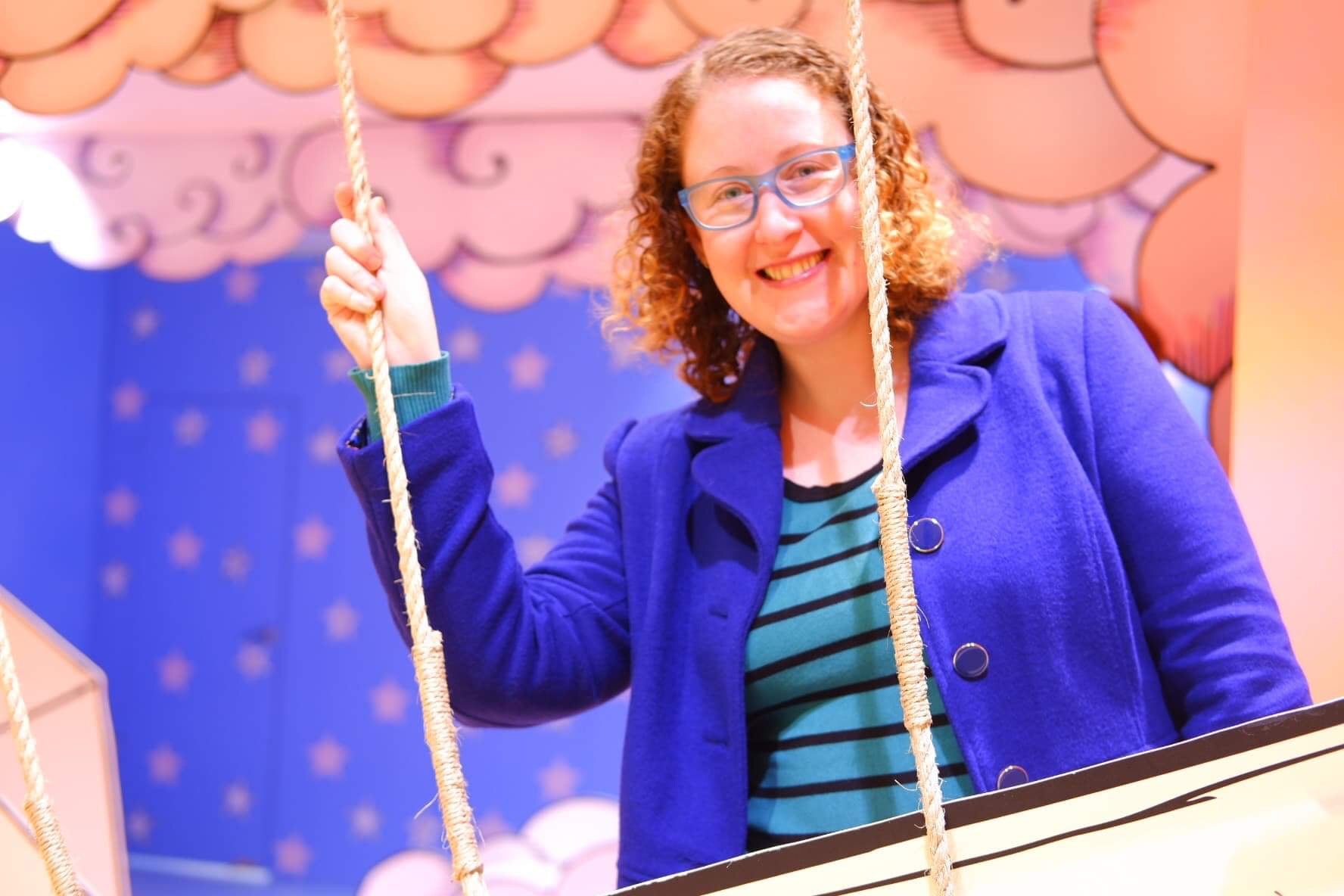 About the Artist
My name is Jesse Irwin and I am disabled Brisbane artist. I have been doing custom commissions and selling completed artworks since 2017. My work tends to explore themes of mental health, depression, and the beauty of the animals we love.