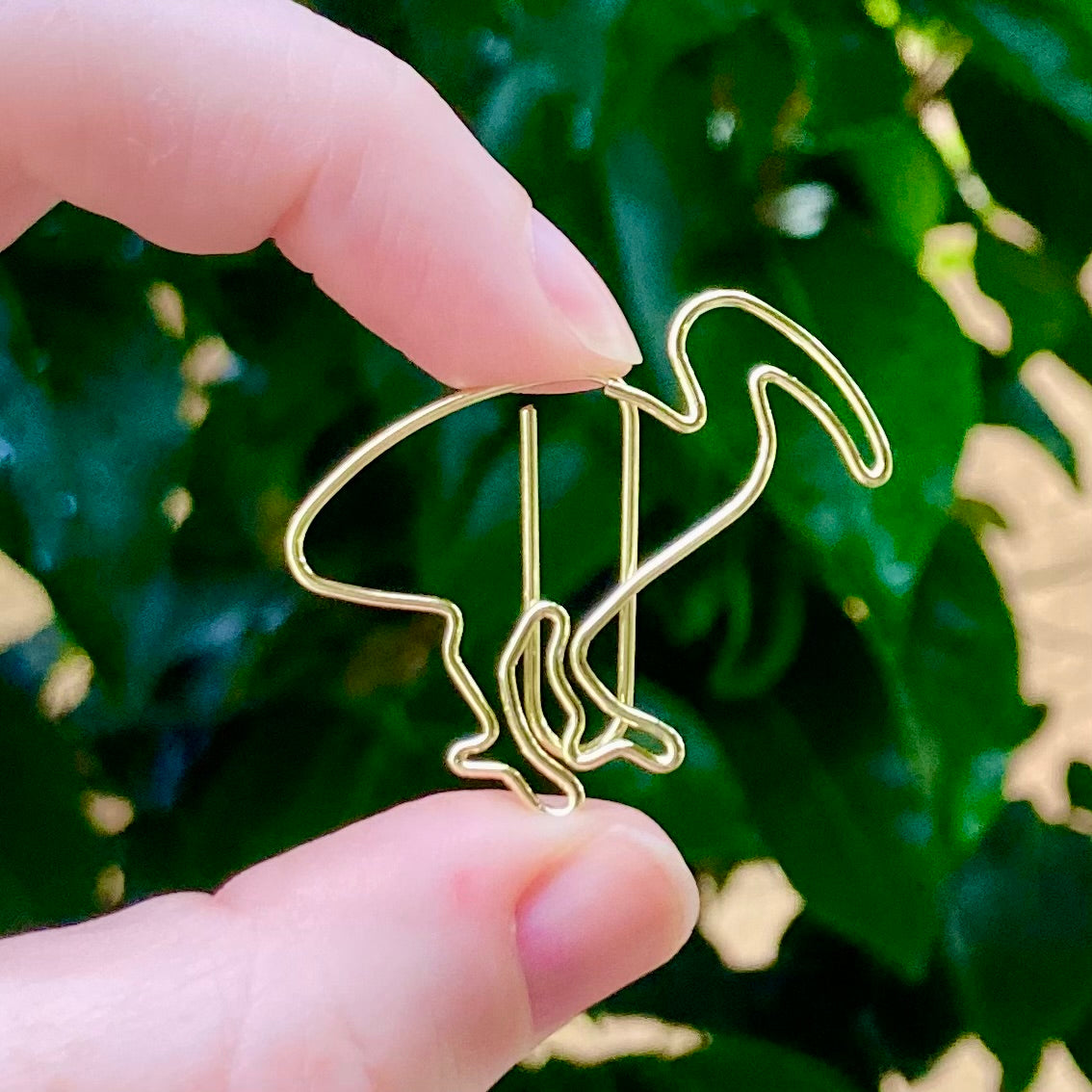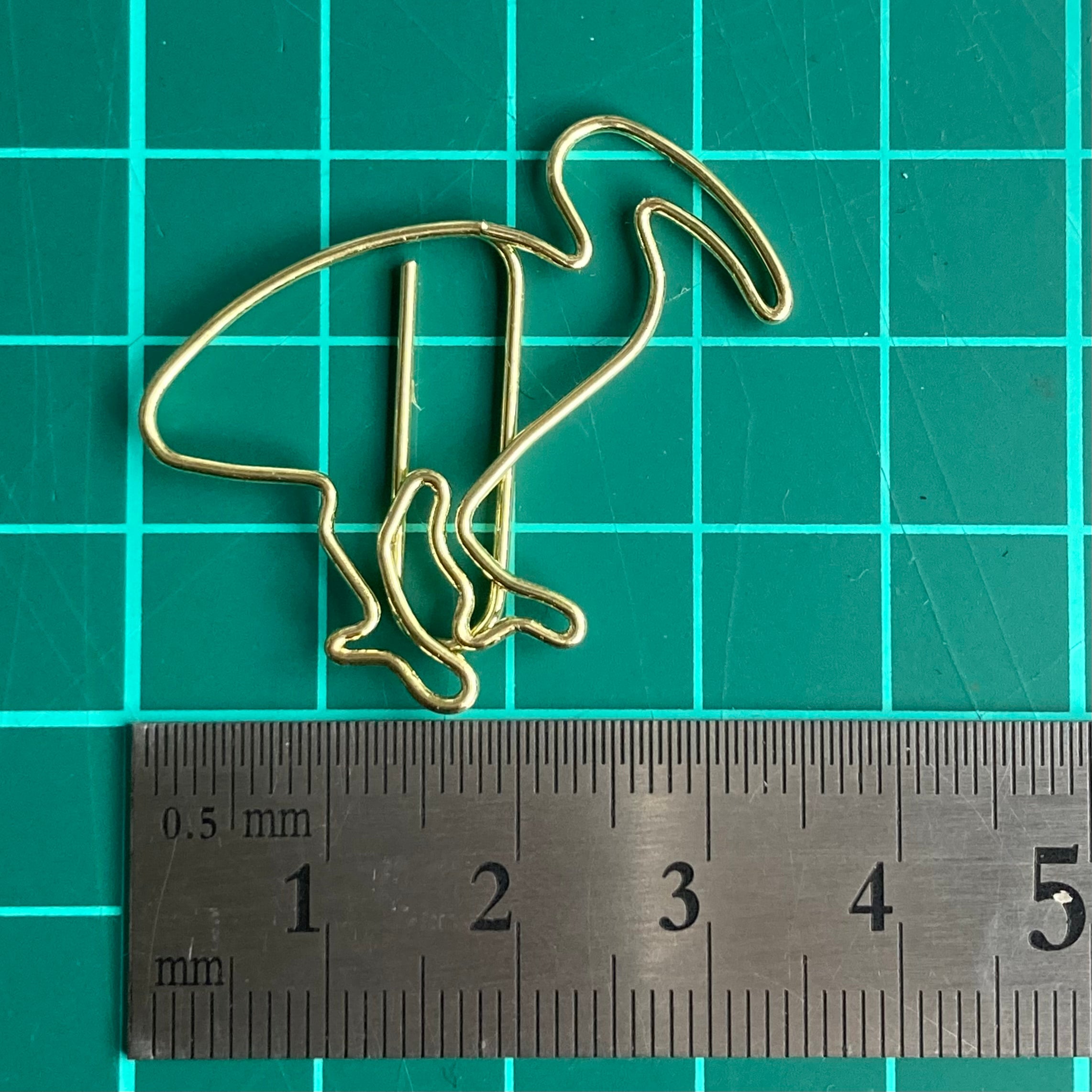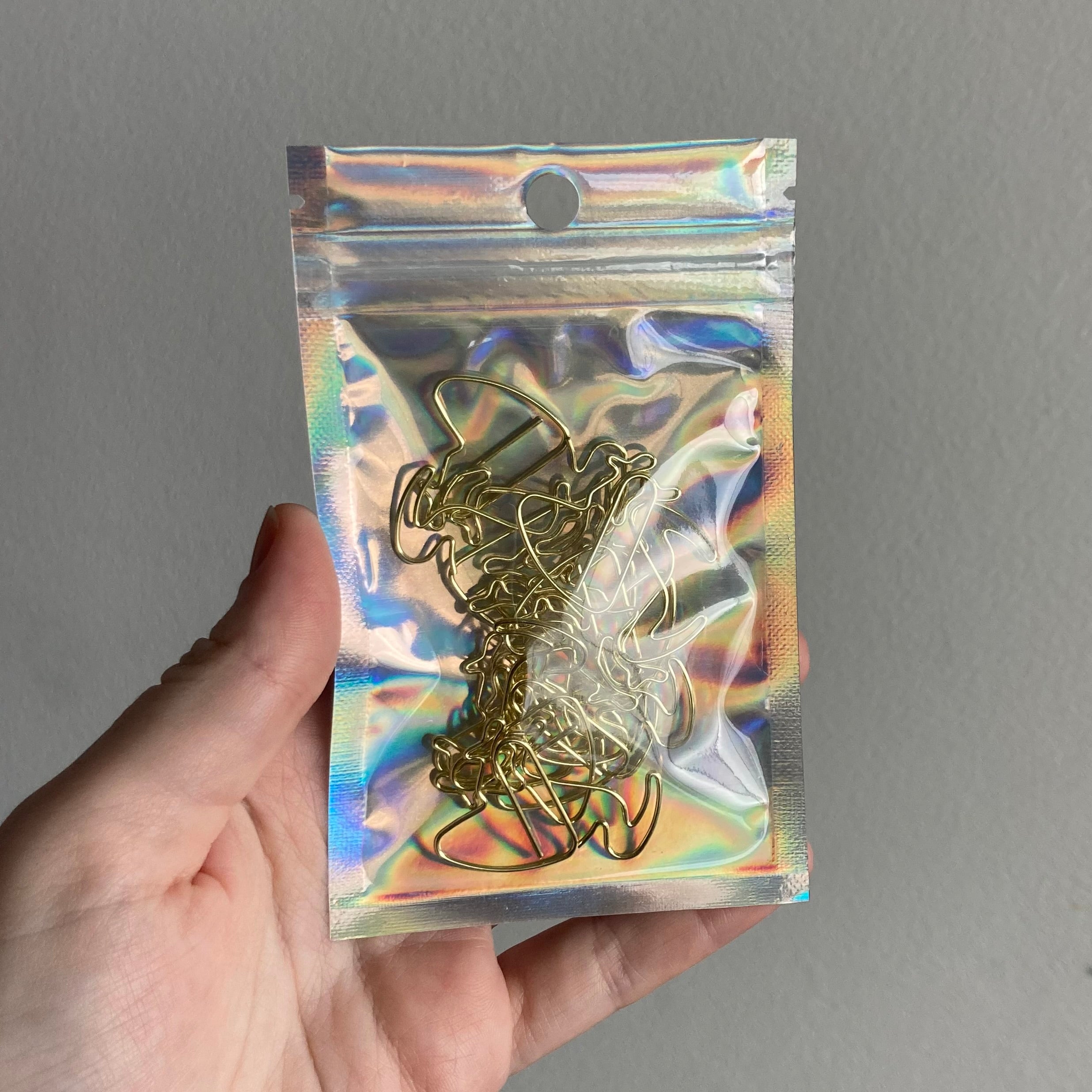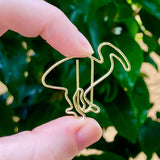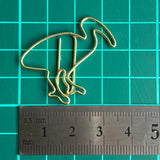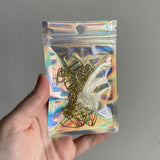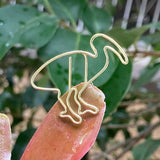 Fill your world with bin chickens with a pack of golden bin chicken paperclips!
These paperclips are gold plated and shaped like a bin chicken, aka an Australian ibis. 
They're perfect for the office and the home. Clip them to documents and papers, use them as bookmarks, or clip them onto more unusual things as a shiny surprise! 
Each paperclip is 35mm wide.
The paperclips come in a pack of 10, or a pack of 50.
Send me a message if you'd like to purchase them in larger quantities!
---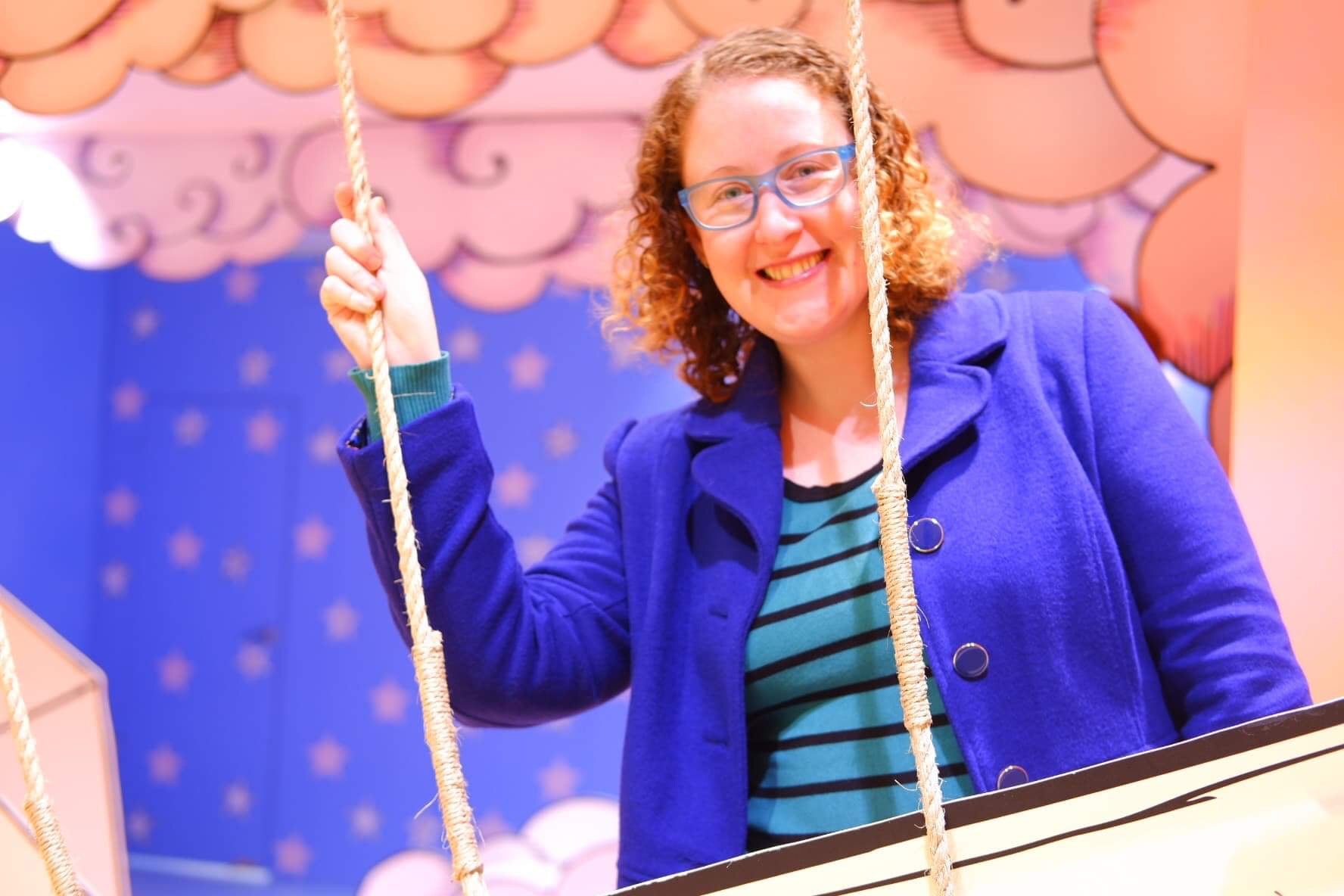 About the Artist
My name is Jesse Irwin and I am disabled Brisbane artist. I have been doing custom commissions and selling completed artworks since 2017. My work tends to explore themes of mental health, depression, and the beauty of the animals we love.