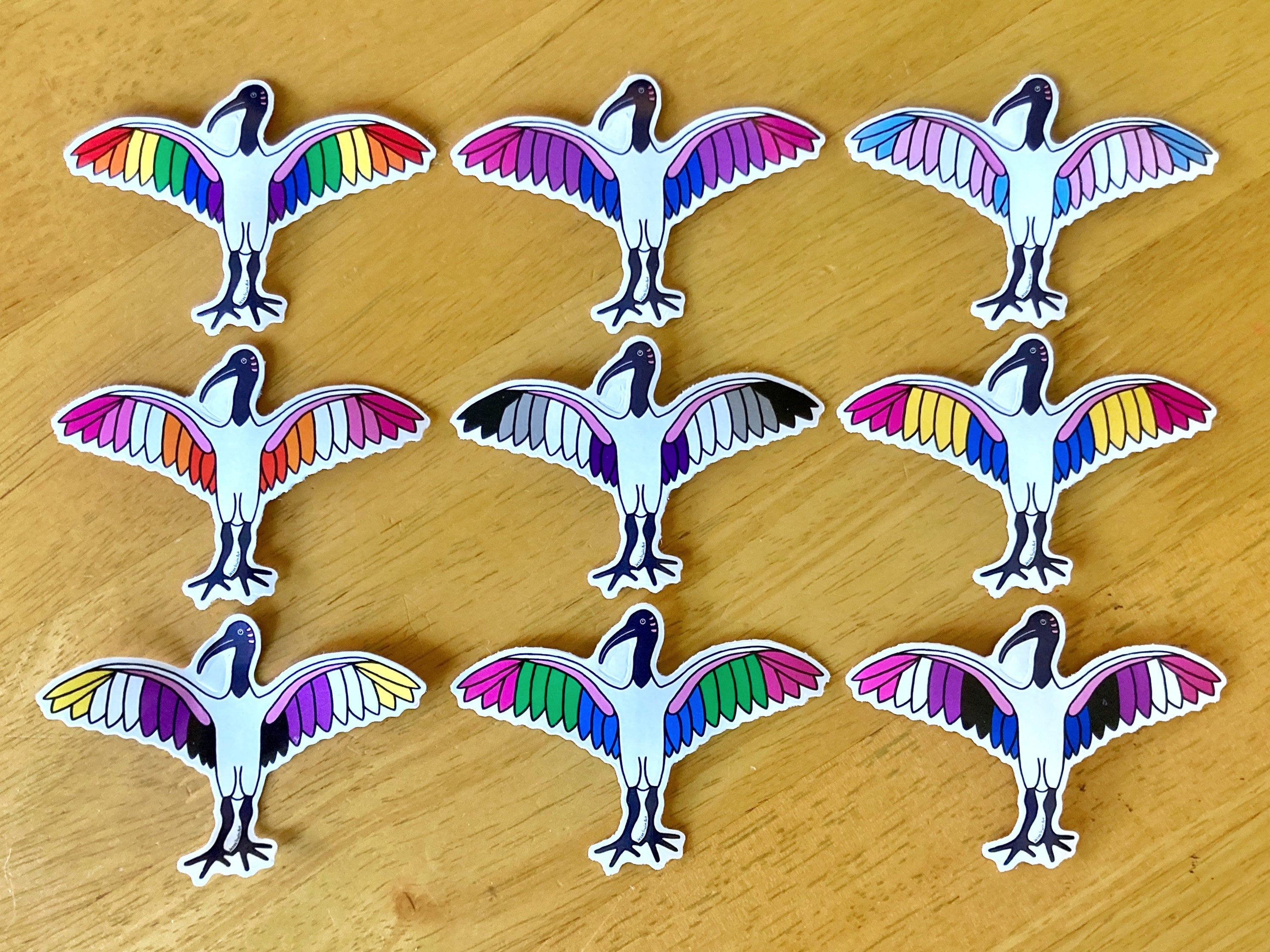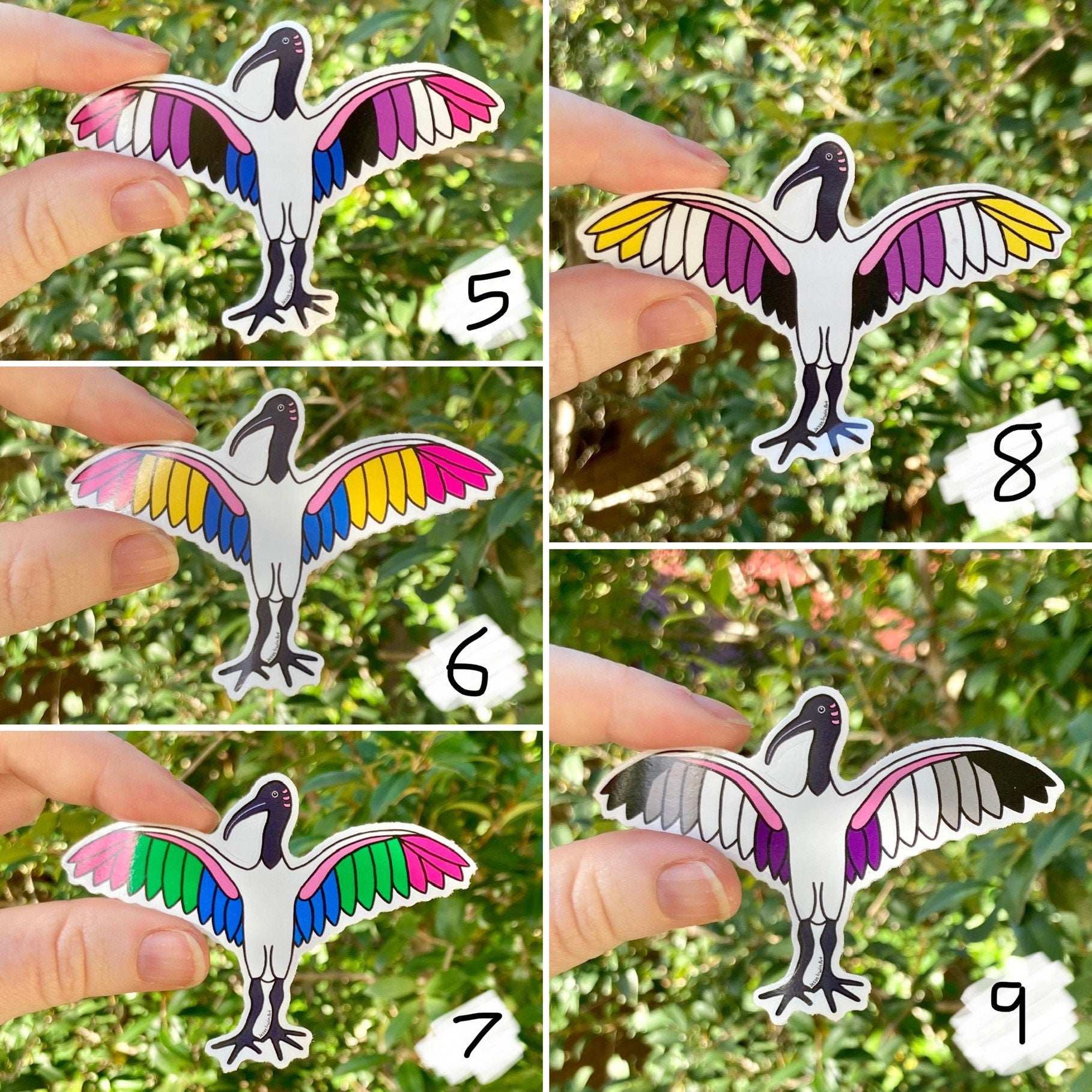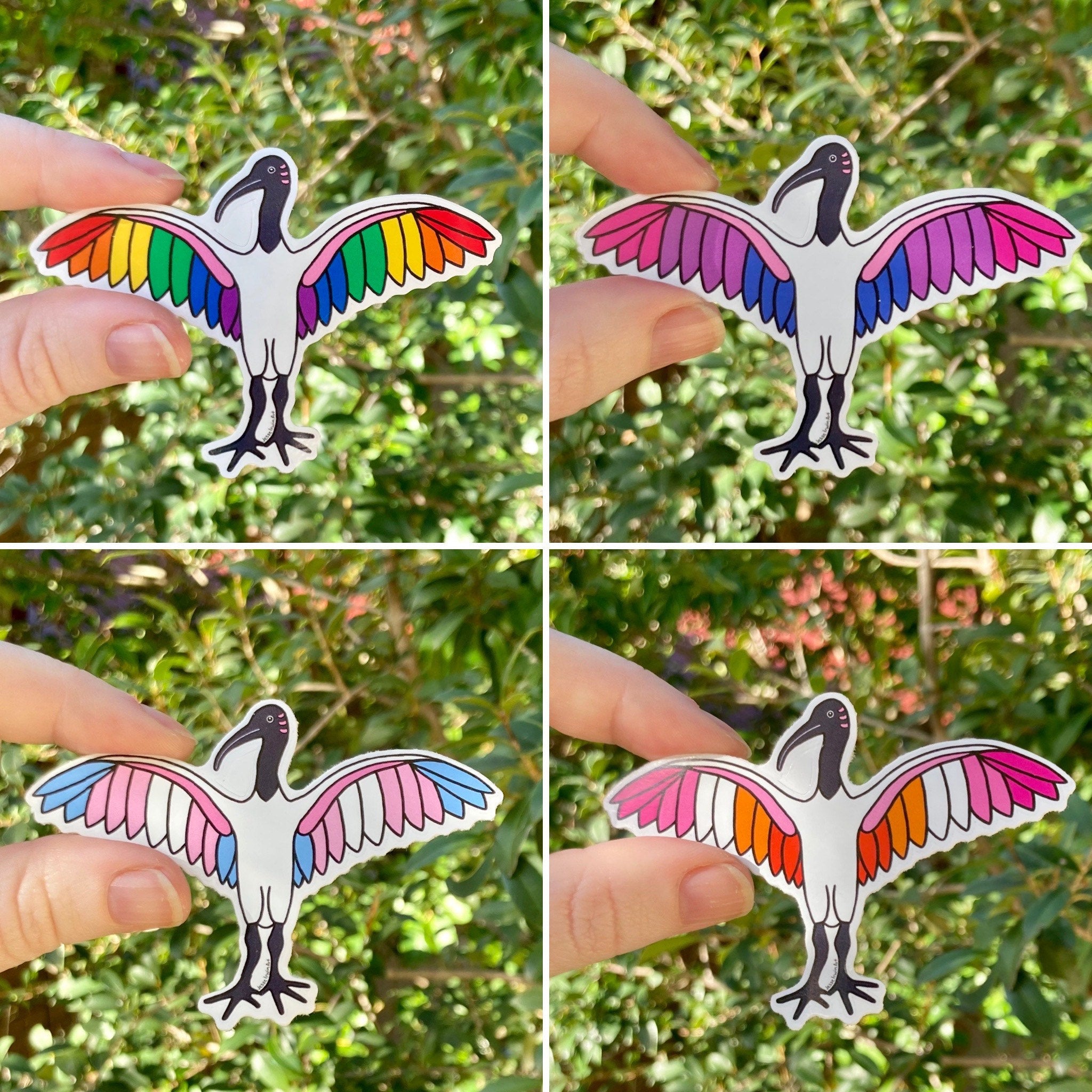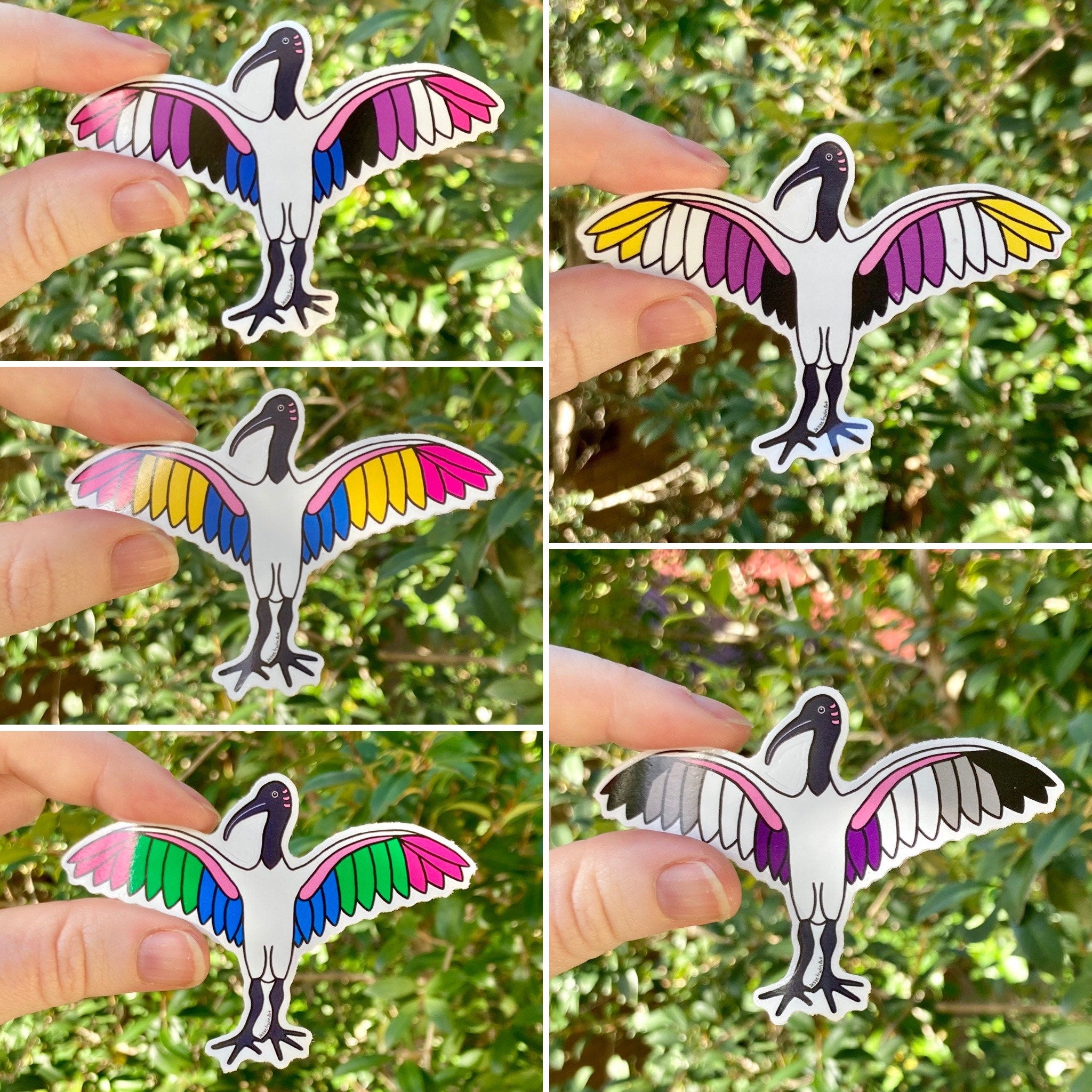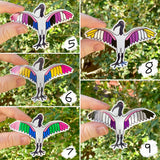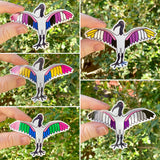 Pride Flags Ibis Vinyl Stickers!
Choose your flag from nine different designs!
Available in
rainbow pride/gay,
bi,
trans,
lesbian,
genderfluid,
pan,
poly,
nonbinary,
and ace.
Each ibis sticker is 8cm wide. Each sticker is digitally printed onto heavyweight gloss vinyl using UV stable, weatherproof inks. 100 microns thick monomeric white gloss vinyl with a clear permanent acrylic adhesive with residue free removal. Suitable for indoor and outdoor use with up to 4 years outdoor durability.
All work and images © Jesse Irwin 2020, All rights reserved.
---
Pride Flags Ibis Vinyl Stickers!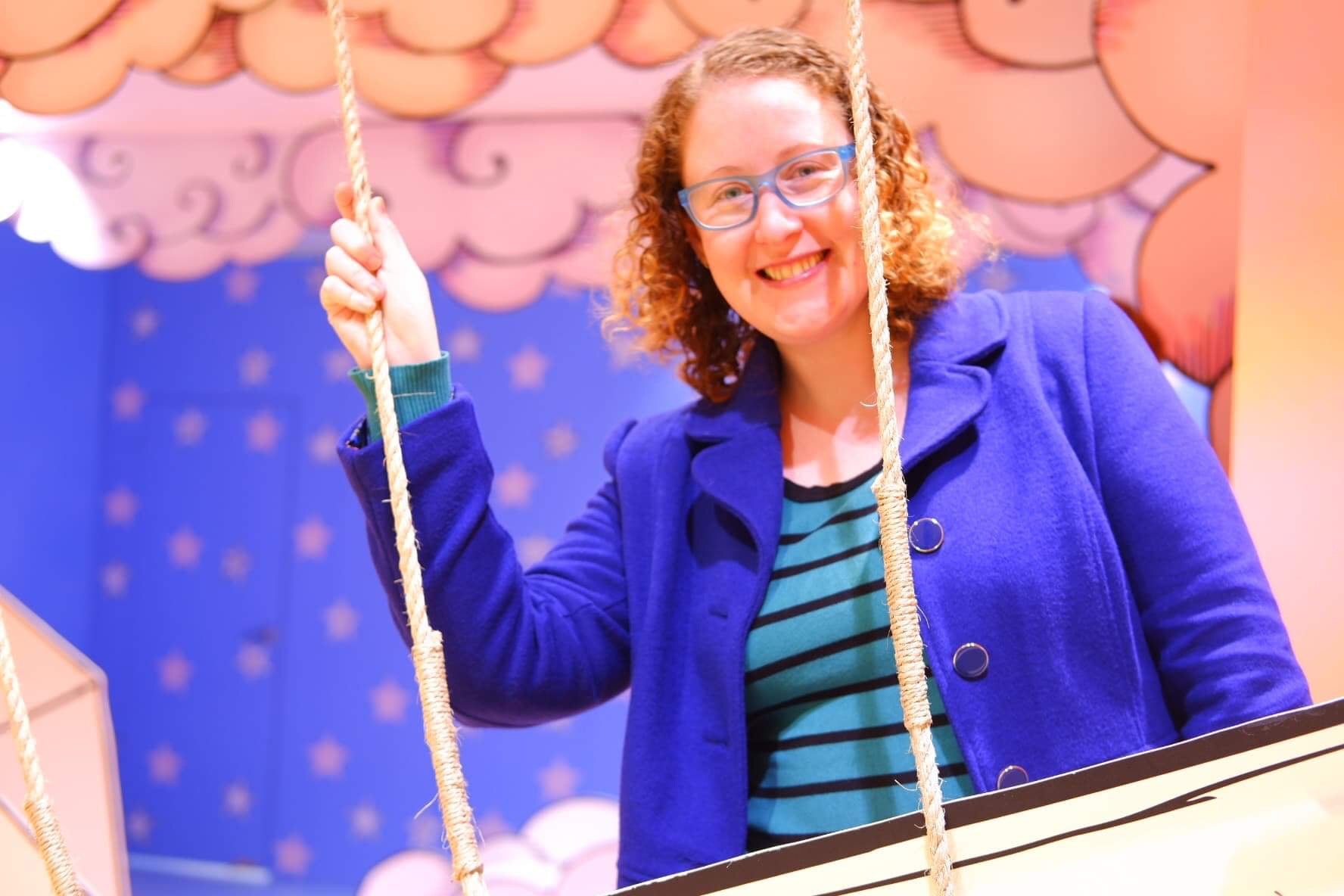 About the Artist
My name is Jesse Irwin and I am disabled Brisbane artist. I have been doing custom commissions and selling completed artworks since 2017. My work tends to explore themes of mental health, depression, and the beauty of the animals we love.