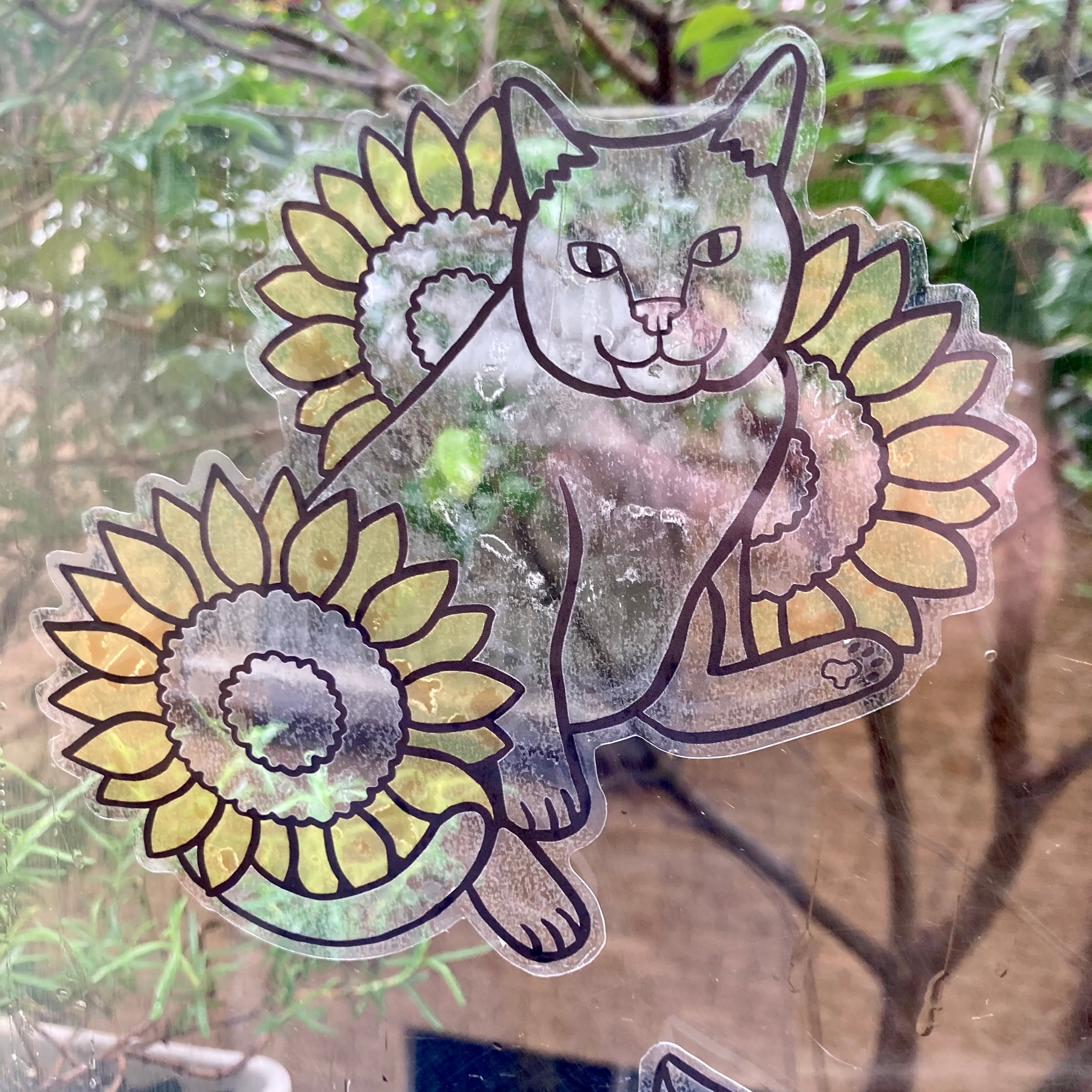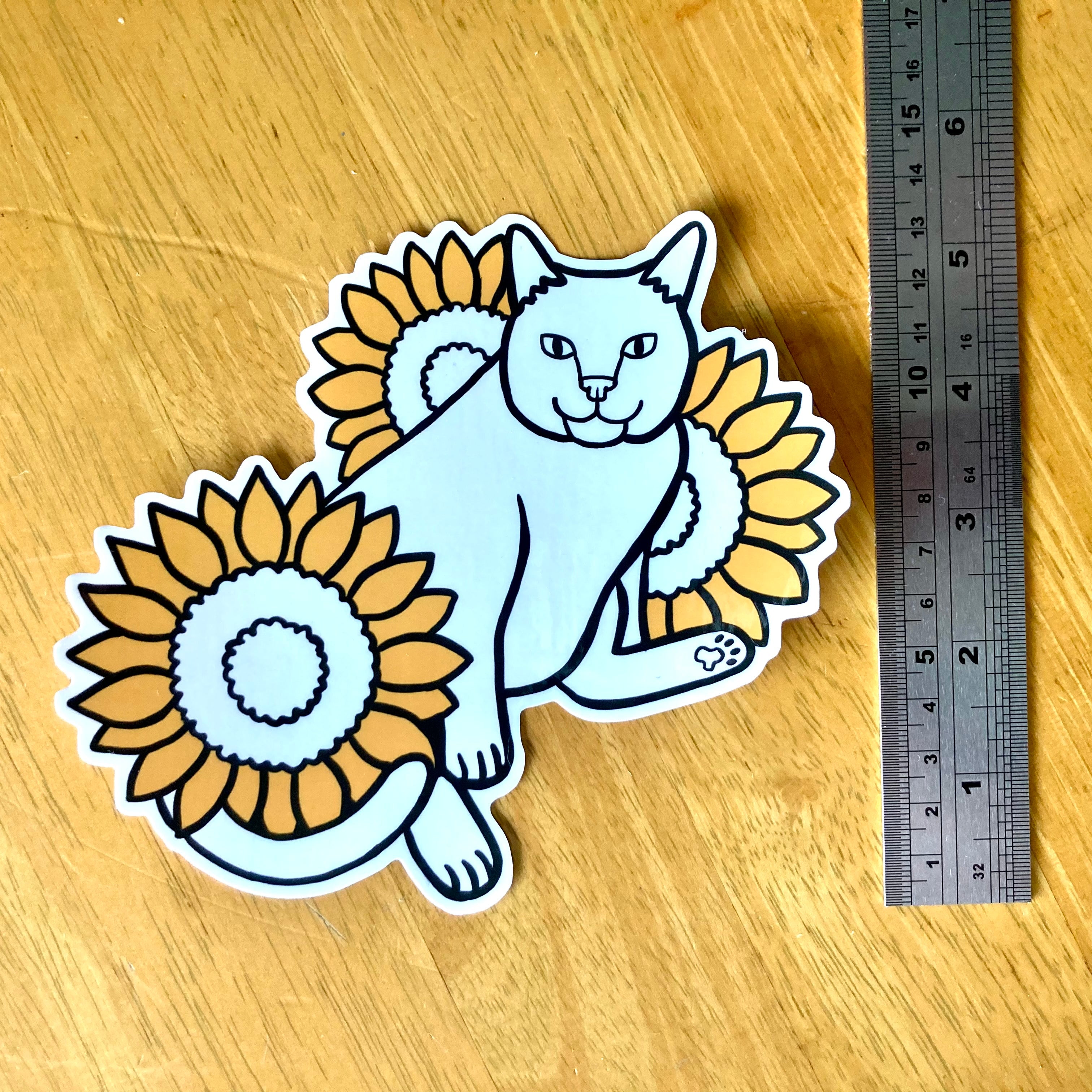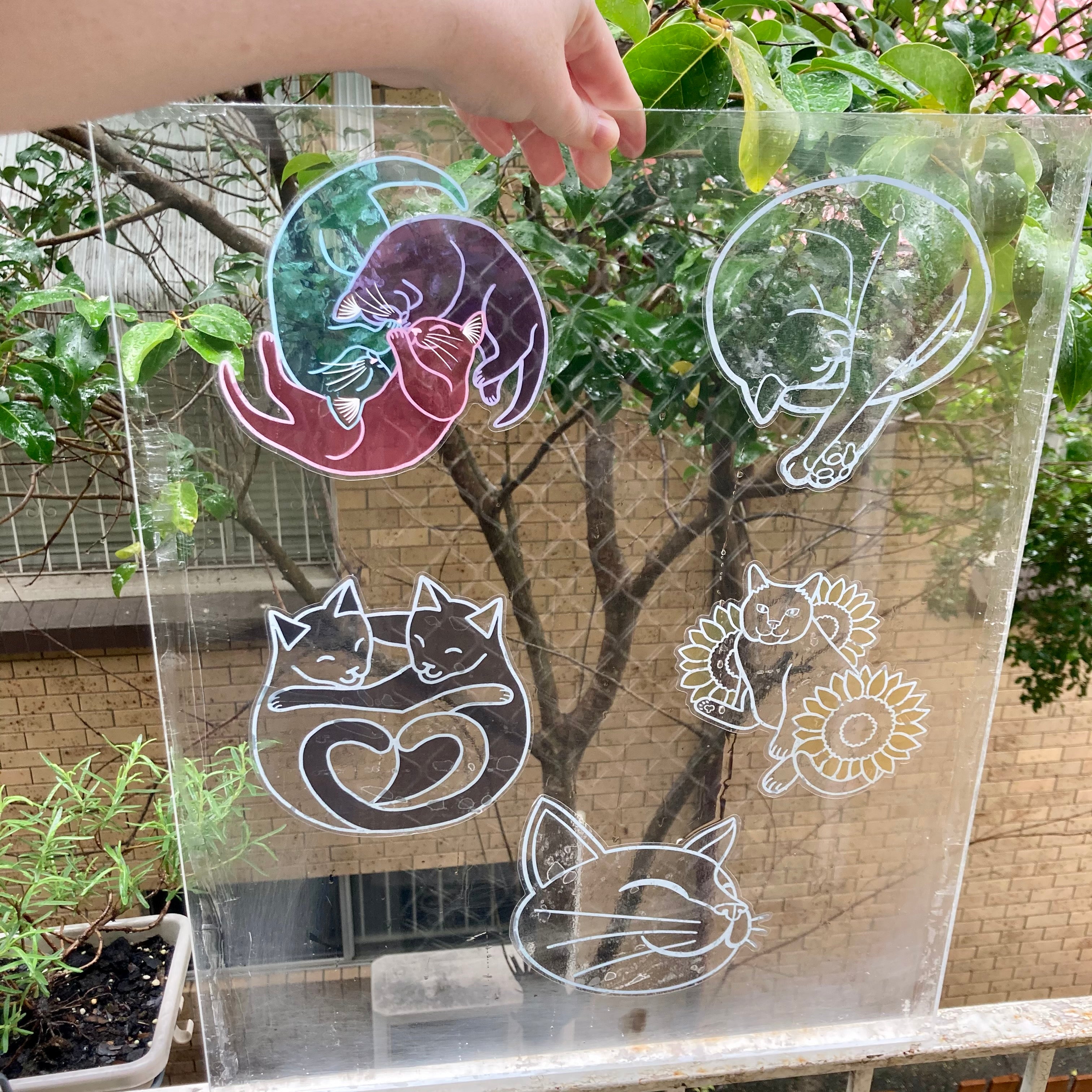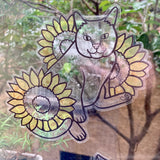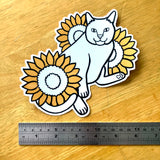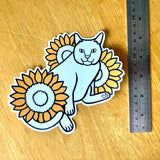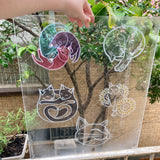 Big Transparent Sunflower Cat Sticker
These stickers are transparent and very big! 
They would look nice on a window or maybe on a car. Because they are transparent, the colour of whatever you stick them to will show through the transparent sections. 
These big stickers are made from waterproof vinyl and may be used outdoors. 
Be careful when applying these stickers. Peel the sticker off the backing paper carefully and slowly, and pause if you feel any resistance. If the sticker is bent while removing it from the backing paper, it could get a permanent crease in it. I found it easiest to slowly move around the edges of the sticker until I felt it was safe to peel the rest of the backing paper off. 
Try not to touch the sticky side of the sticker too much, as you will leave fingerprints and dust behind. 
Apply the sticker to a clean and dry smooth surface. 
Apply the sticker slowly, pressing down from one edge to the other. 
You can then use a credit card to push out any large bubbles. There may be small bubbles or pieces of dust that cannot be removed. 


The back of the sticker will appear similar to the front, but all the black lines will be white. 
---
Big Transparent Sunflower Cat Sticker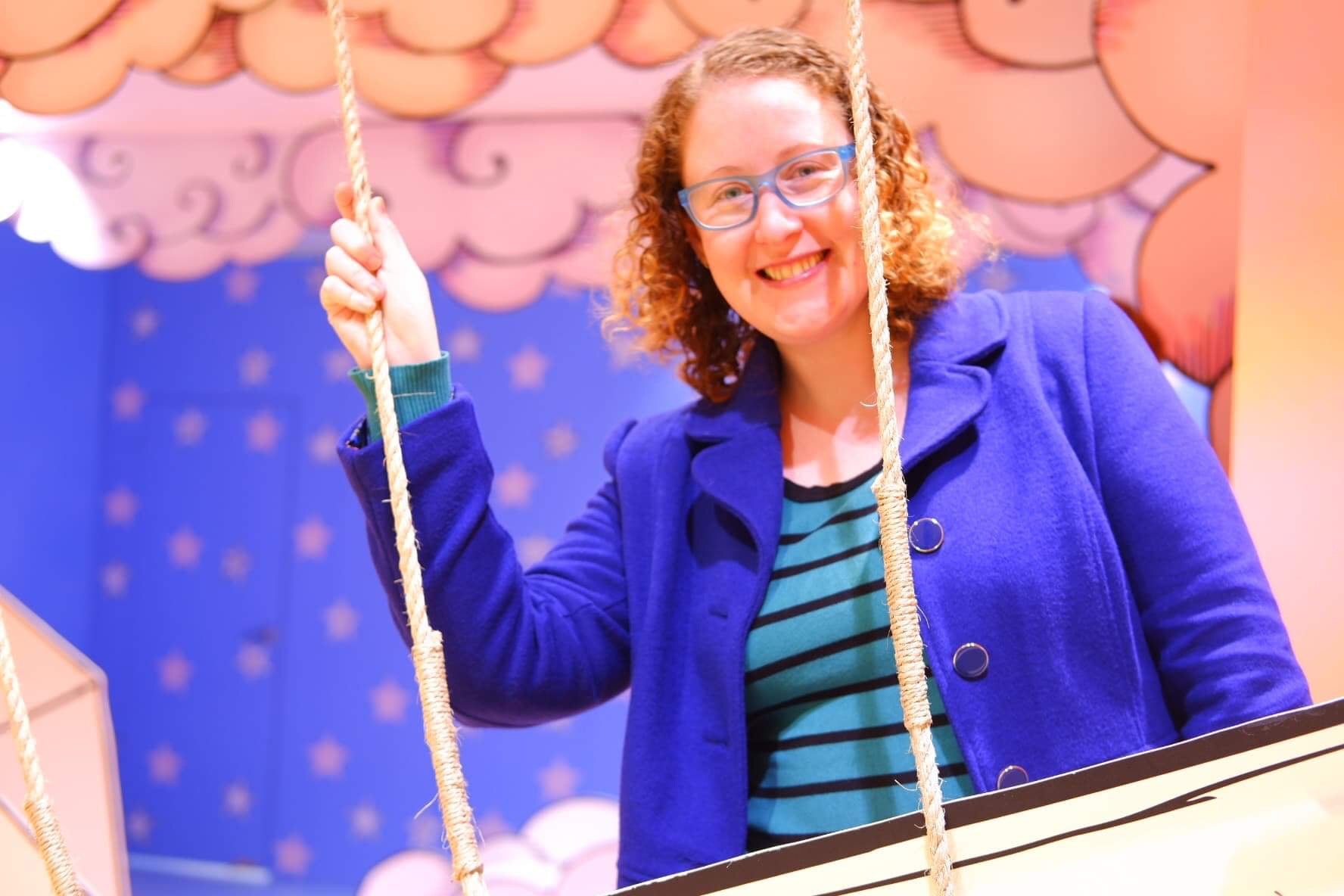 About the Artist
My name is Jesse Irwin and I am disabled Brisbane artist. I have been doing custom commissions and selling completed artworks since 2017. My work tends to explore themes of mental health, depression, and the beauty of the animals we love.