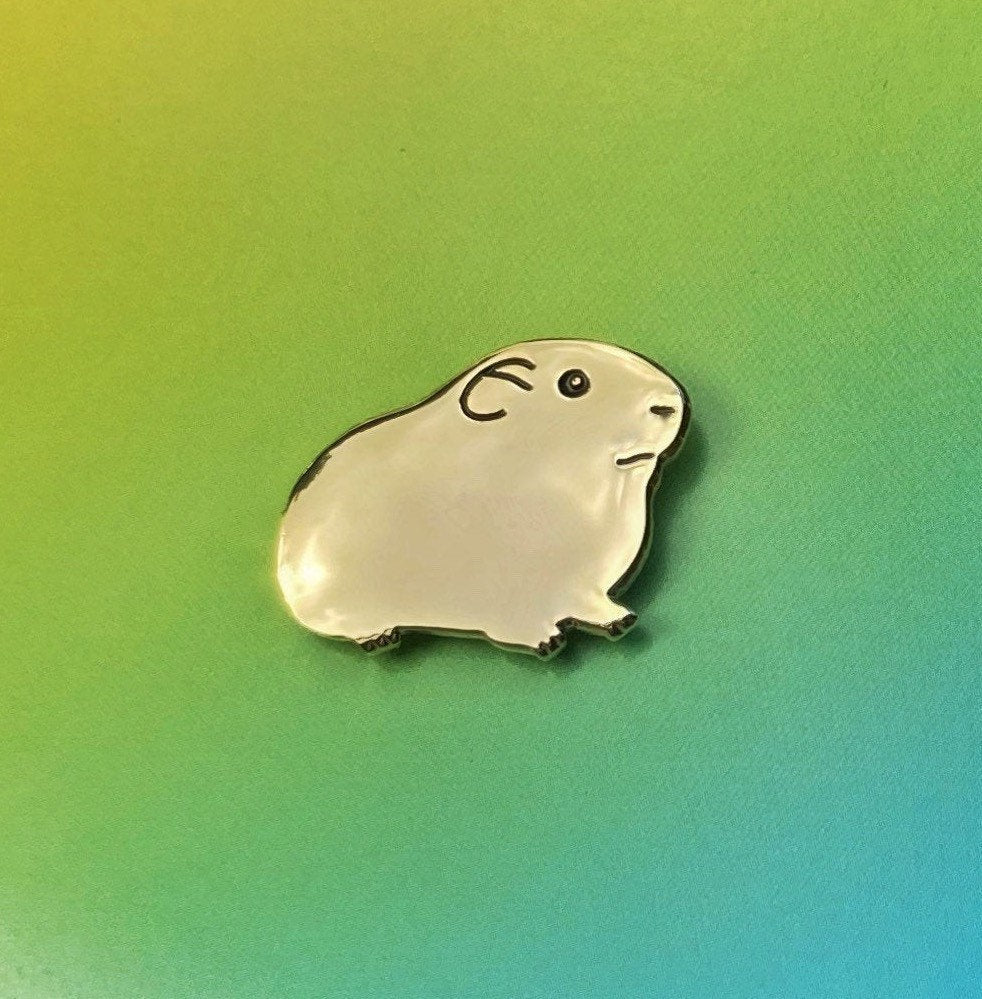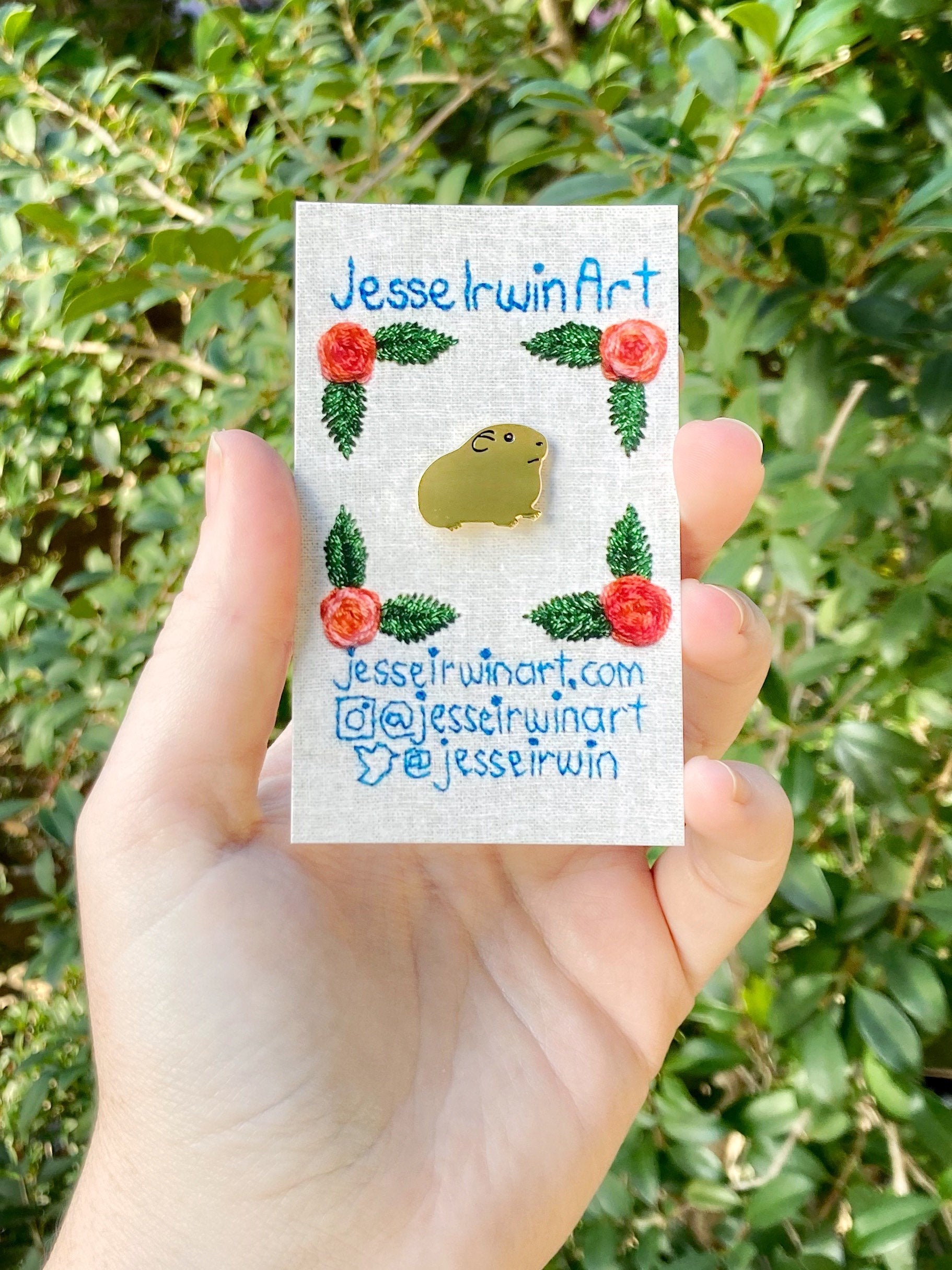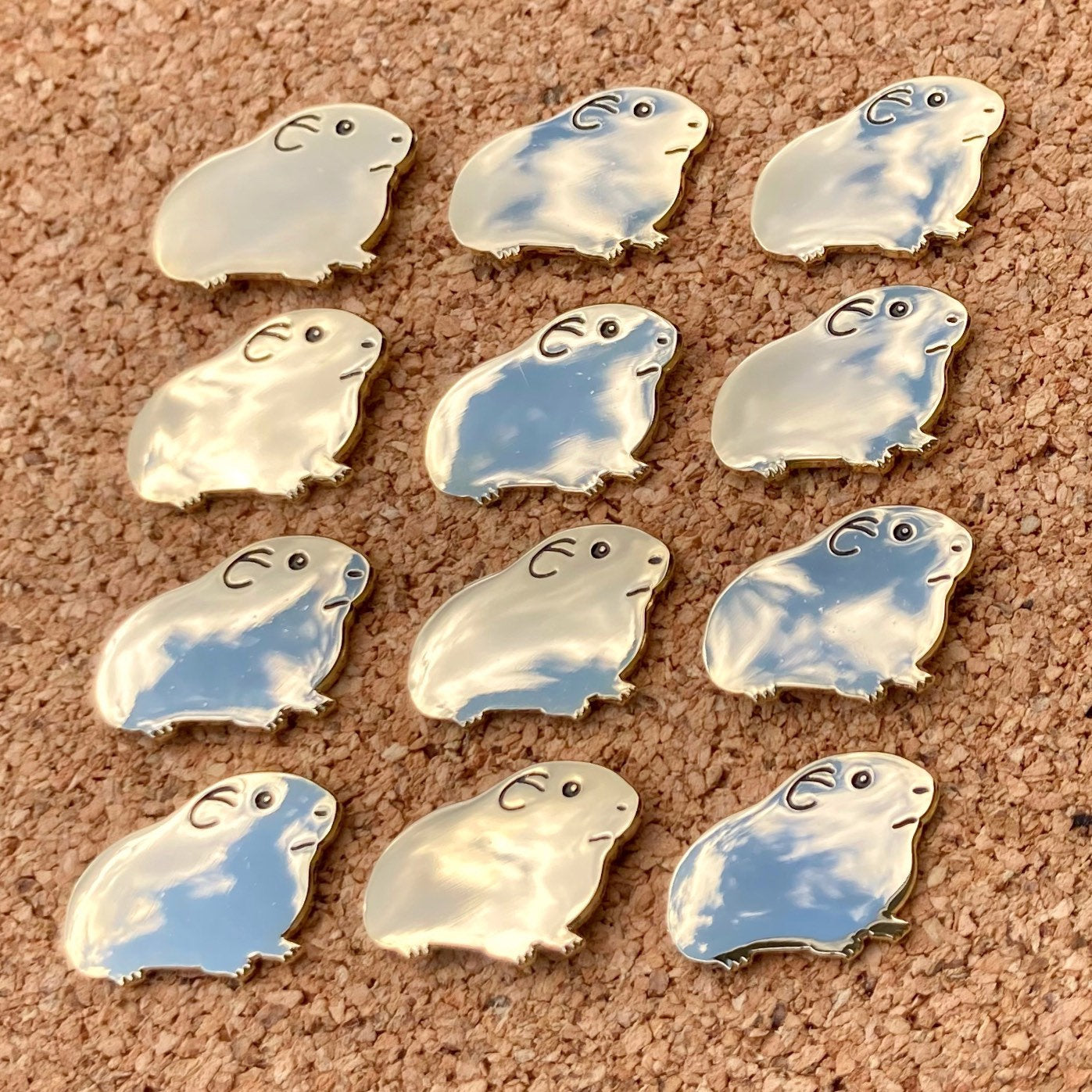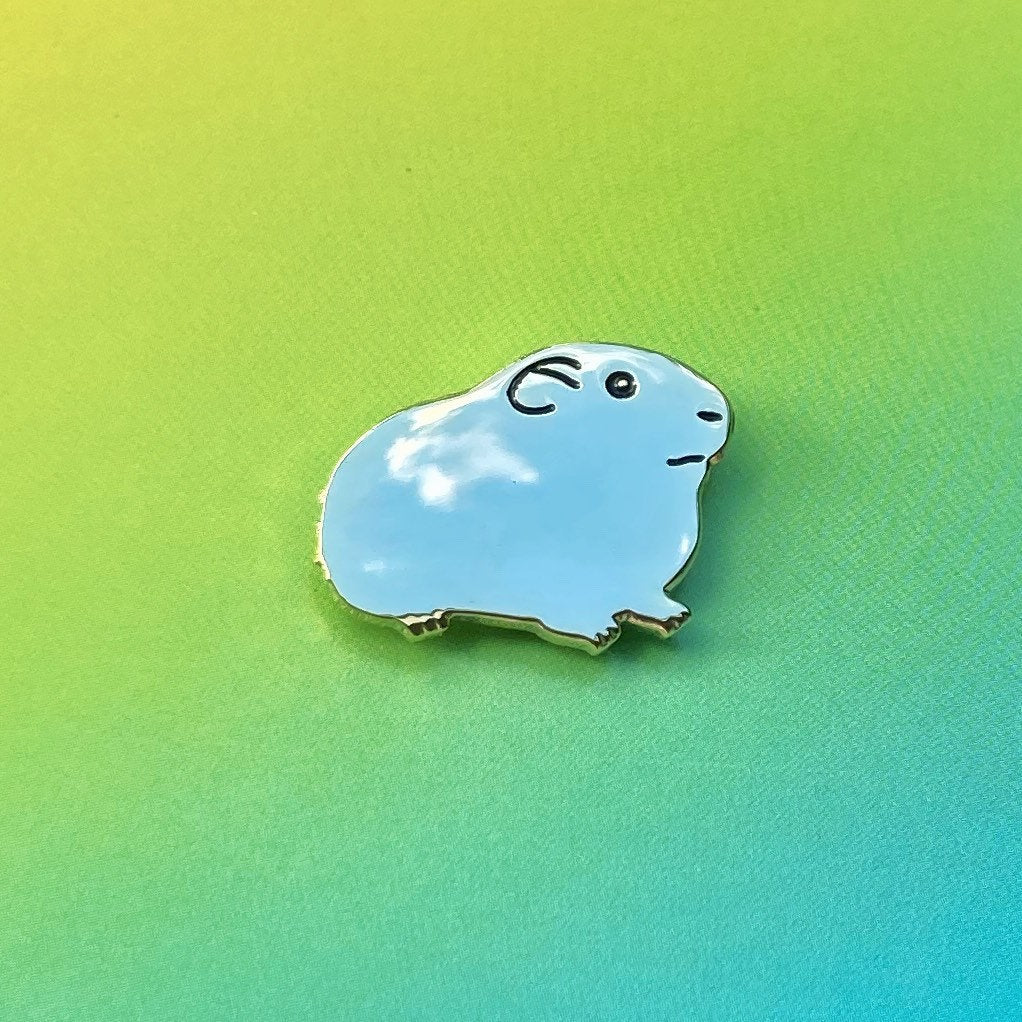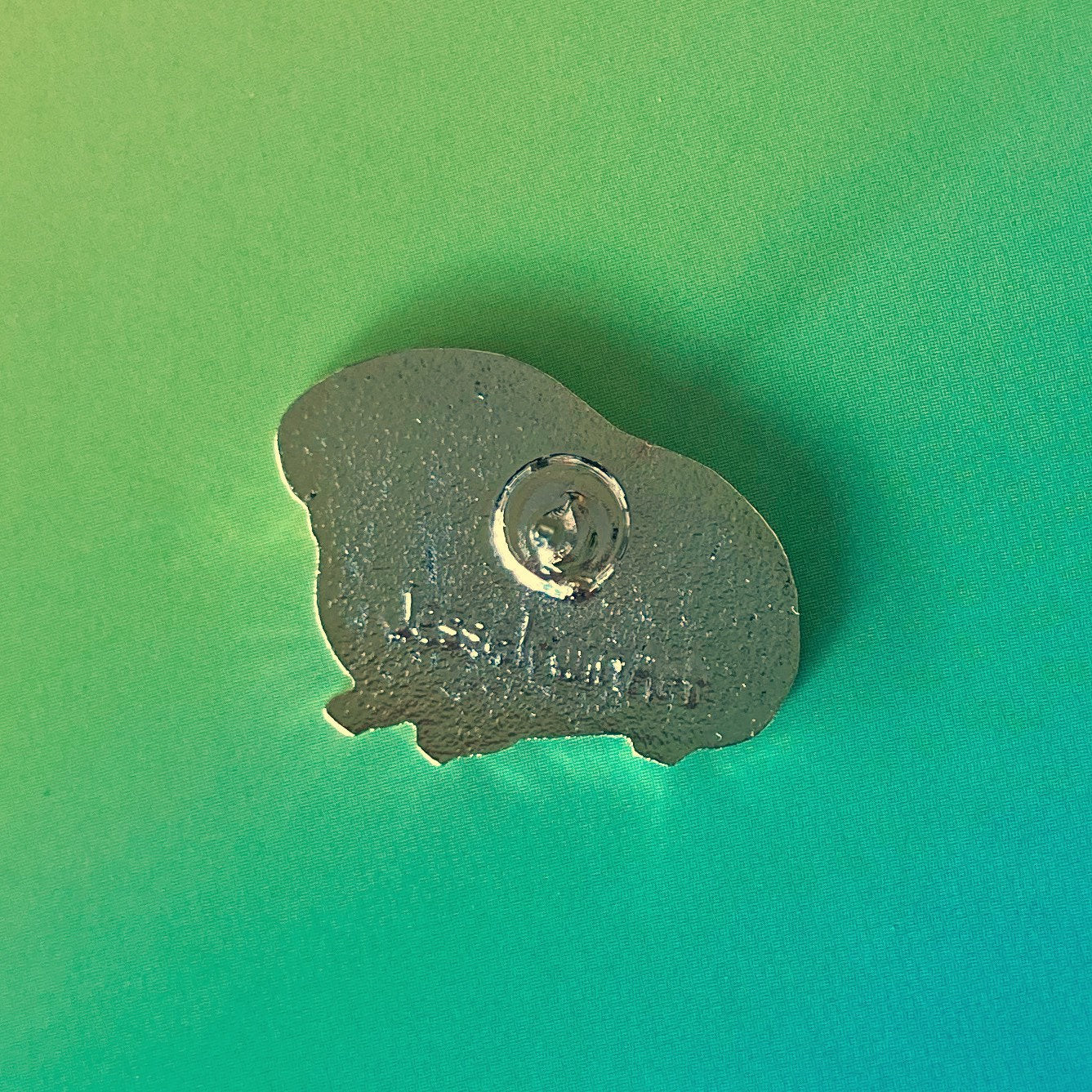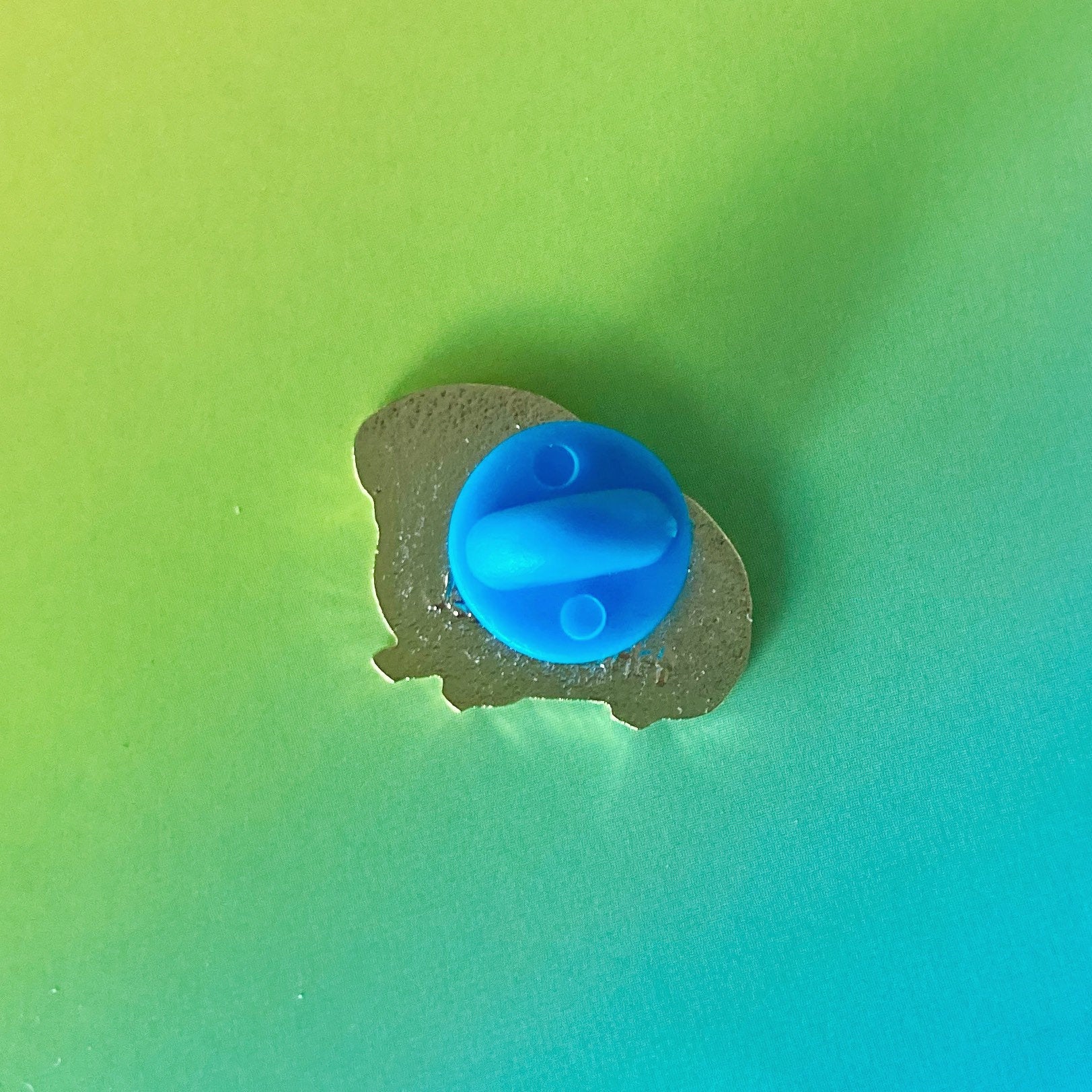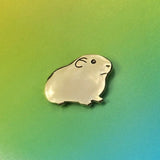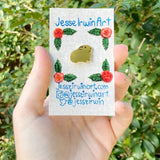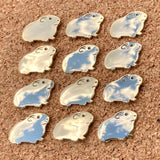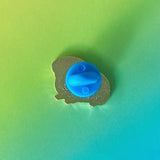 Golden Guinea Pig Mini Pin
This is the tiniest, shiniest guinea pig you ever did see! Celebrate your favourite animal with this teeny tiny gold plated soft enamel pin. Understated and elegant, this little pin is a subtle way to show that you love guinea pigs.
This pin can be used as a gap filler pin! It's only 20mm wide, less than an inch! So it can fit in-between your other pins on your corkboard, backpack, or jacket.
This pin comes with a single post on the back with a blue rubber clutch. The back is stamped with my logo. This pin is made of brass to avoid tarnishing.
---
Golden Guinea Pig Mini Pin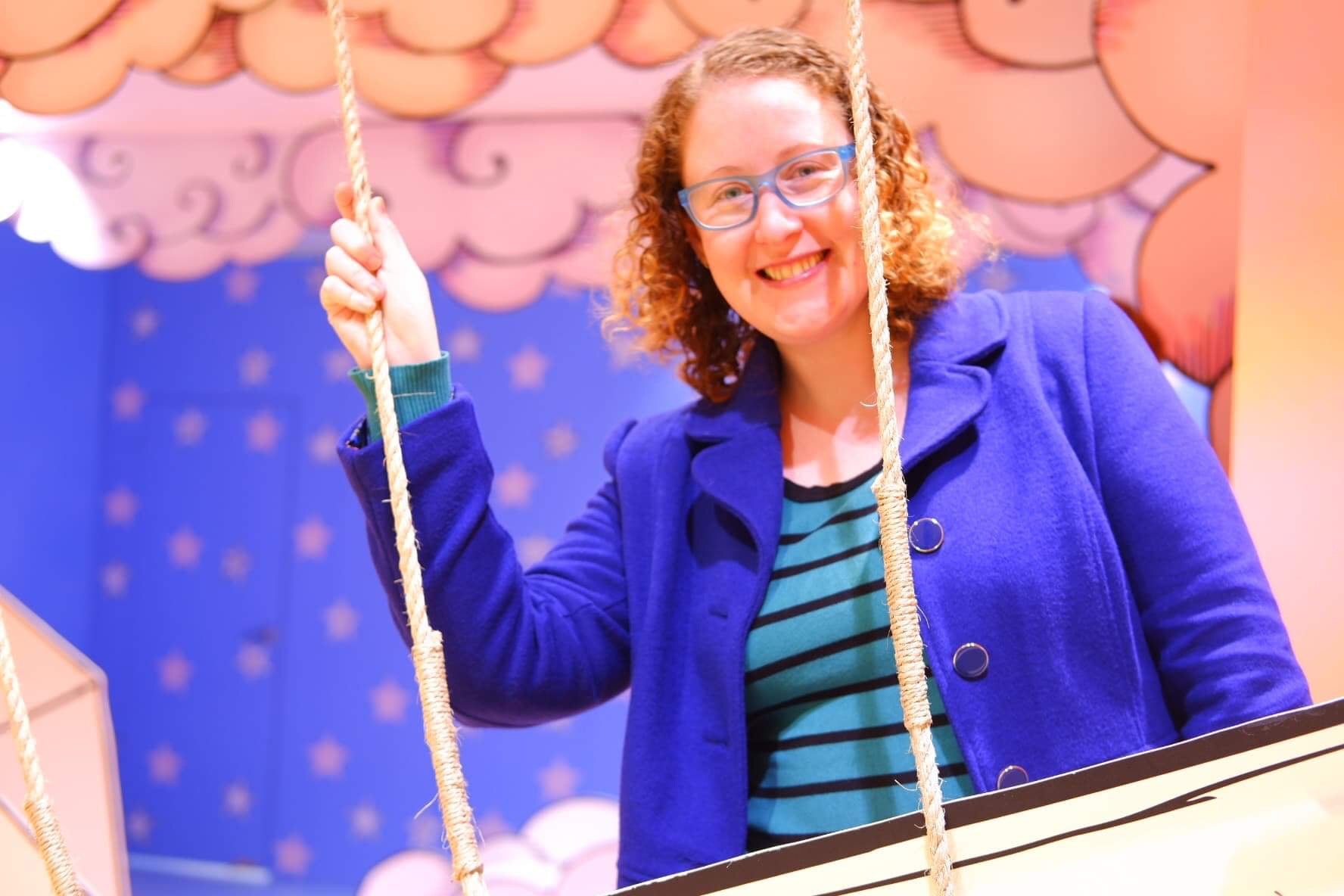 About the Artist
My name is Jesse Irwin and I am disabled Brisbane artist. I have been doing custom commissions and selling completed artworks since 2017. My work tends to explore themes of mental health, depression, and the beauty of the animals we love.