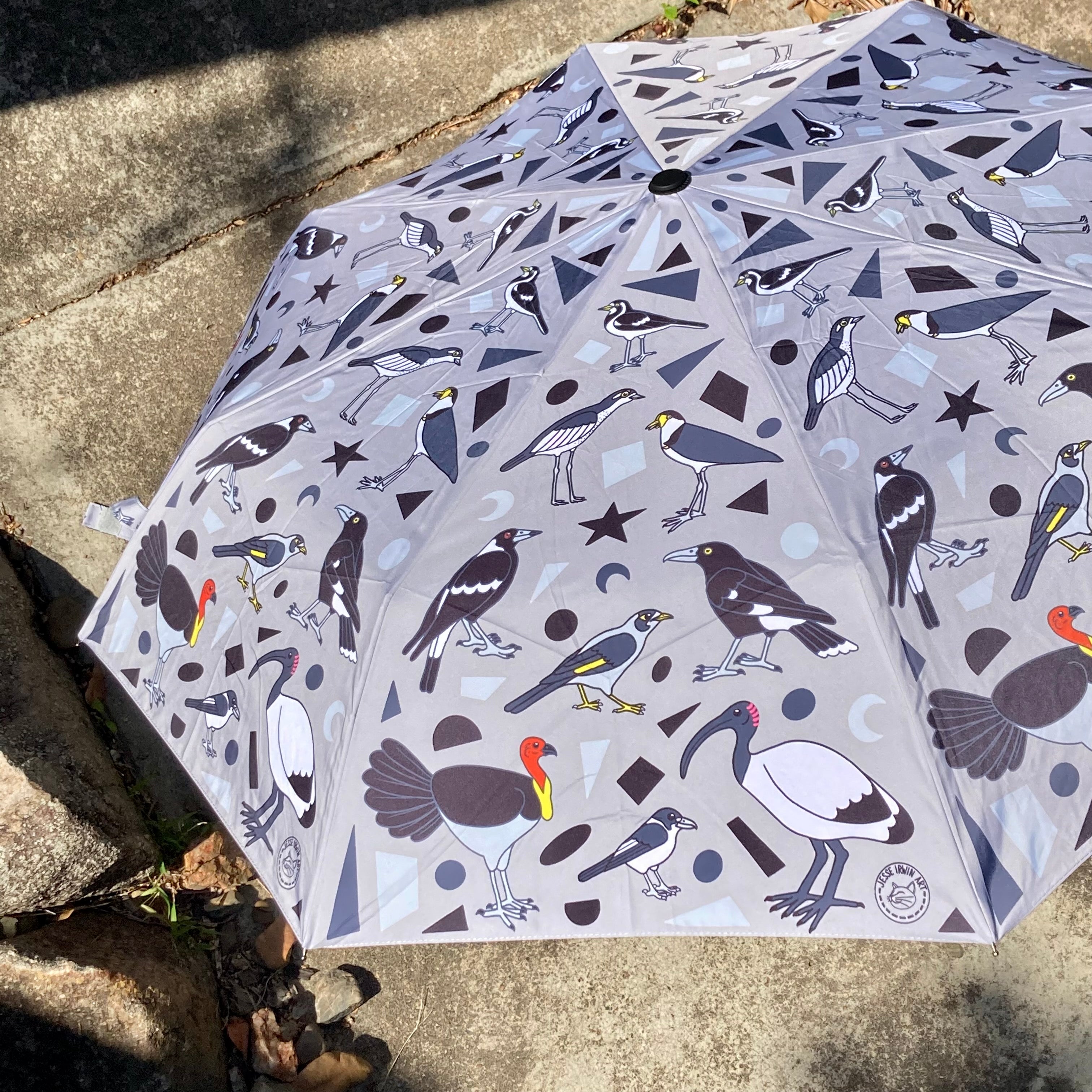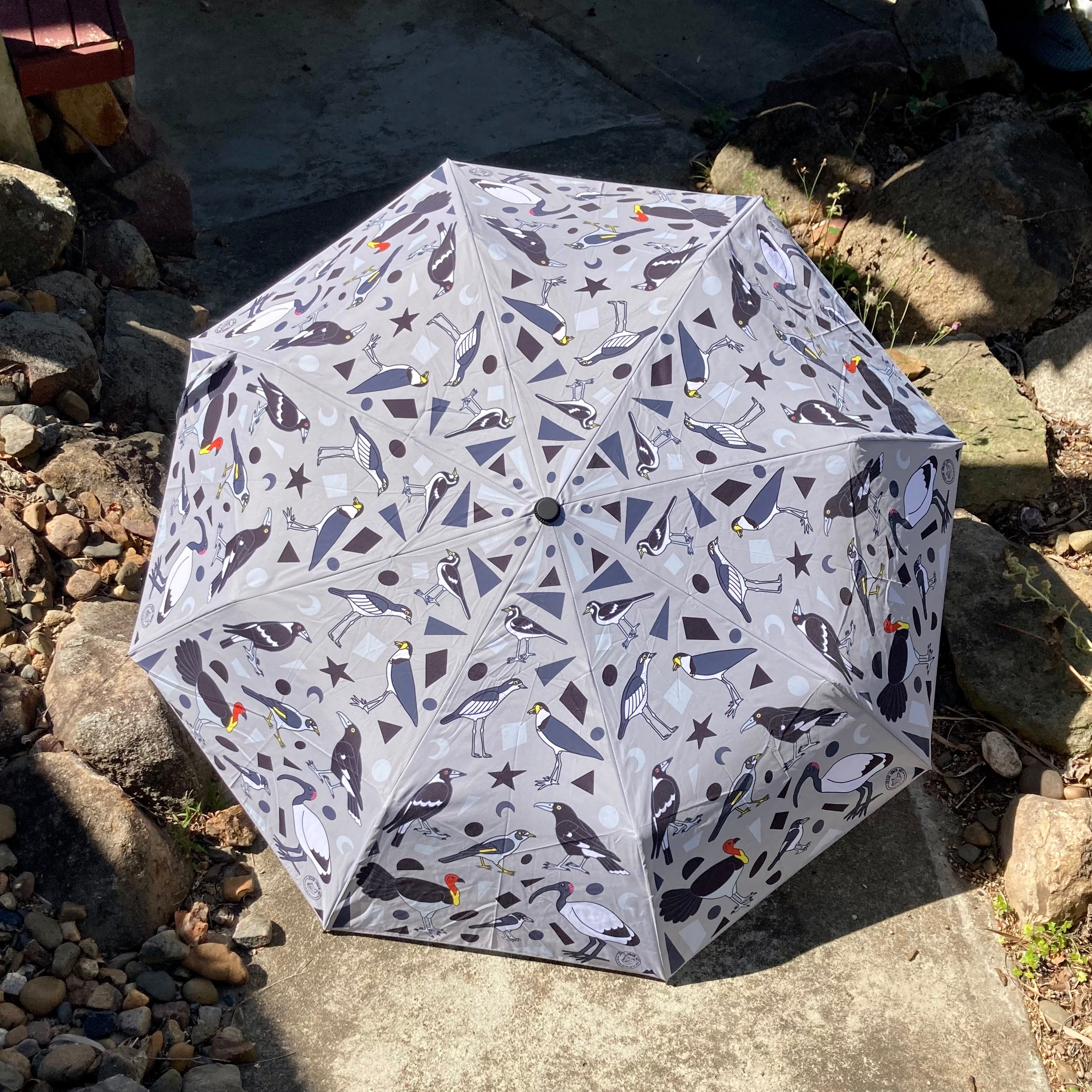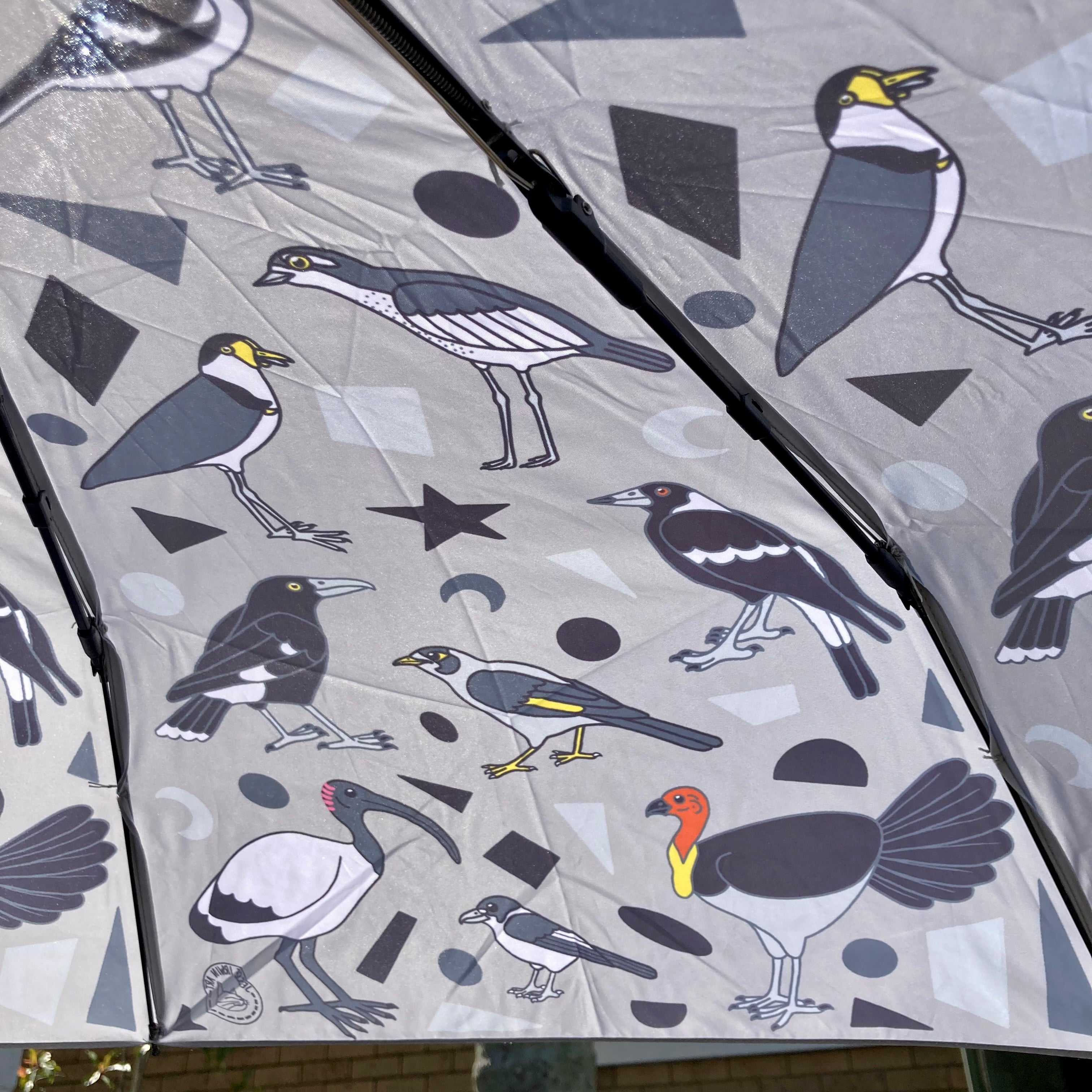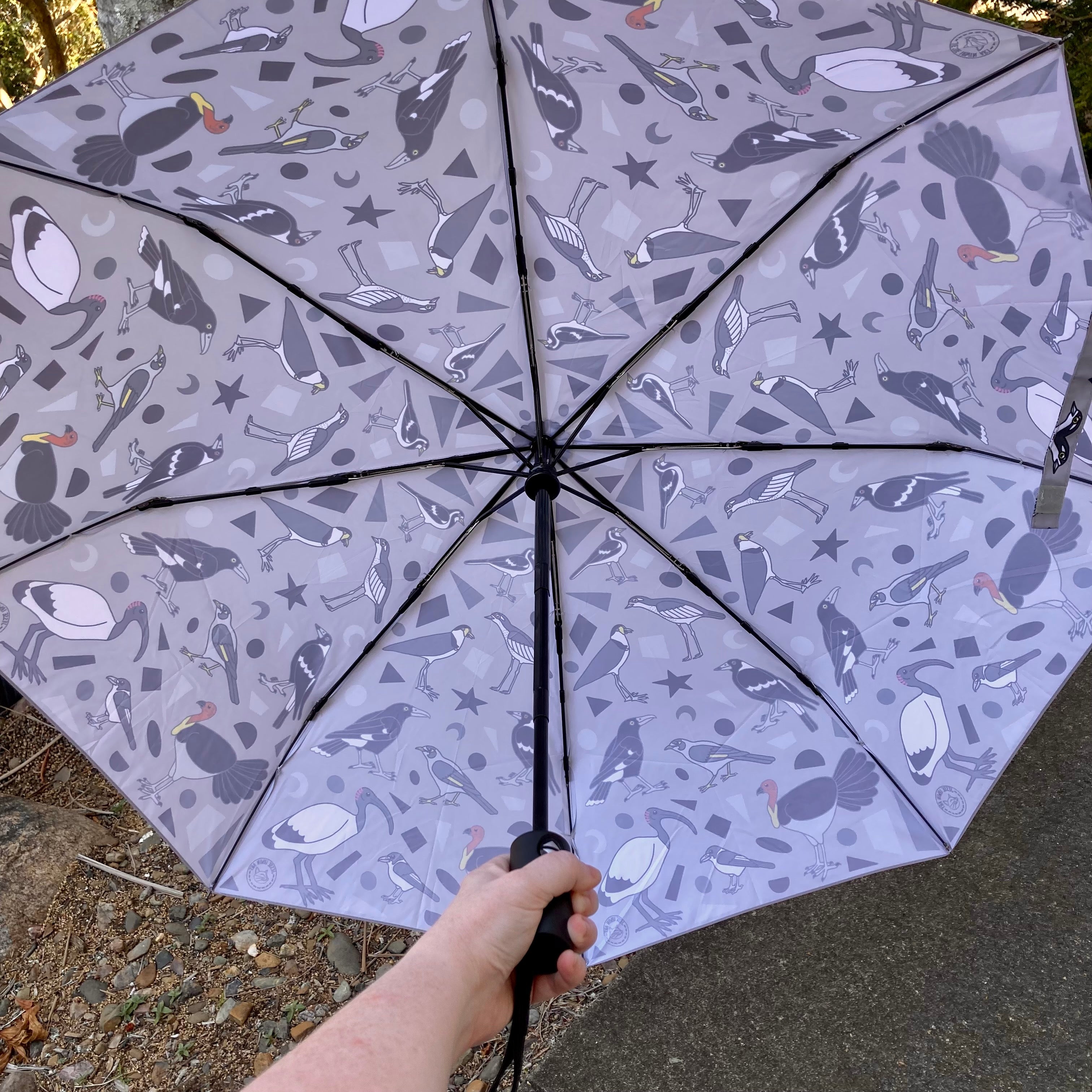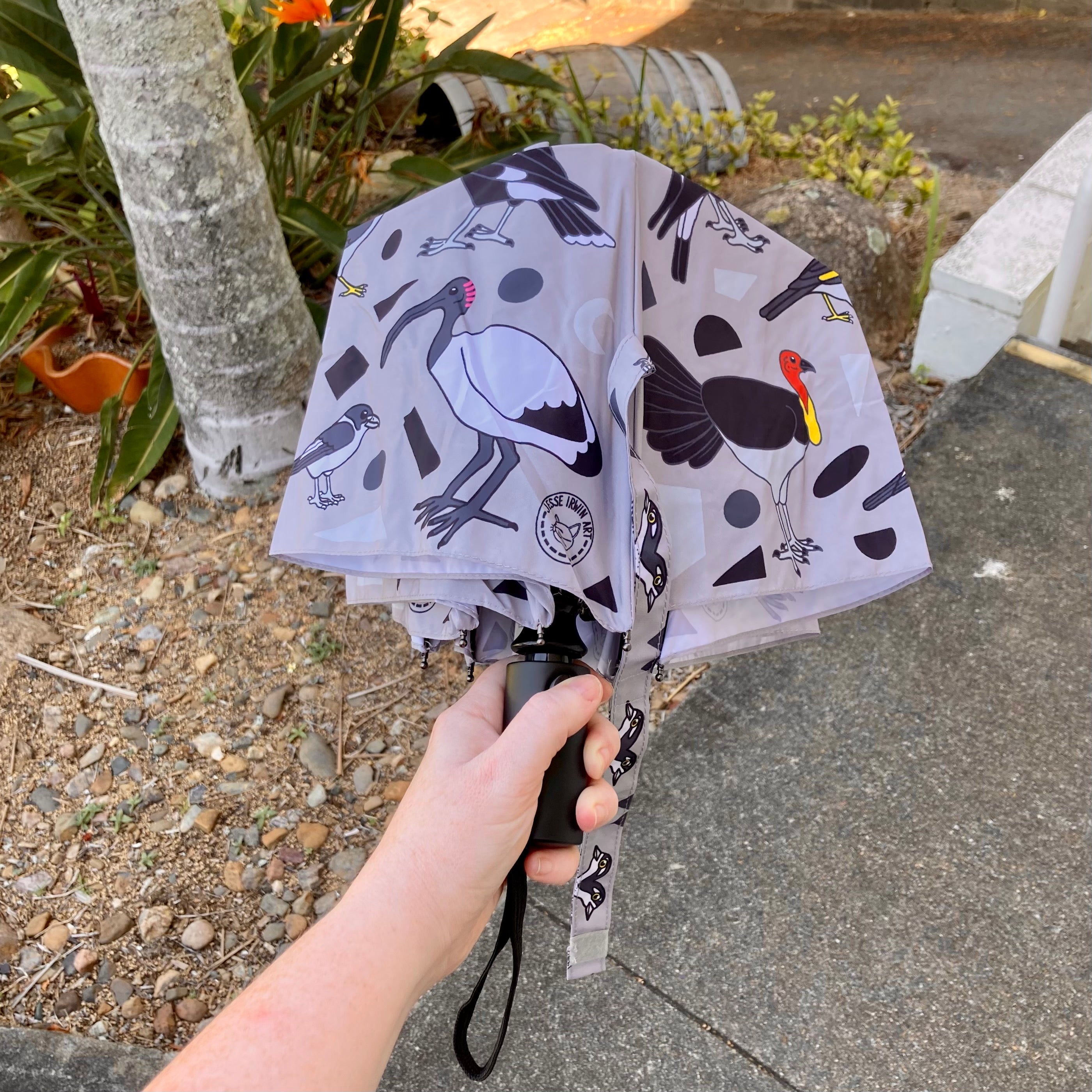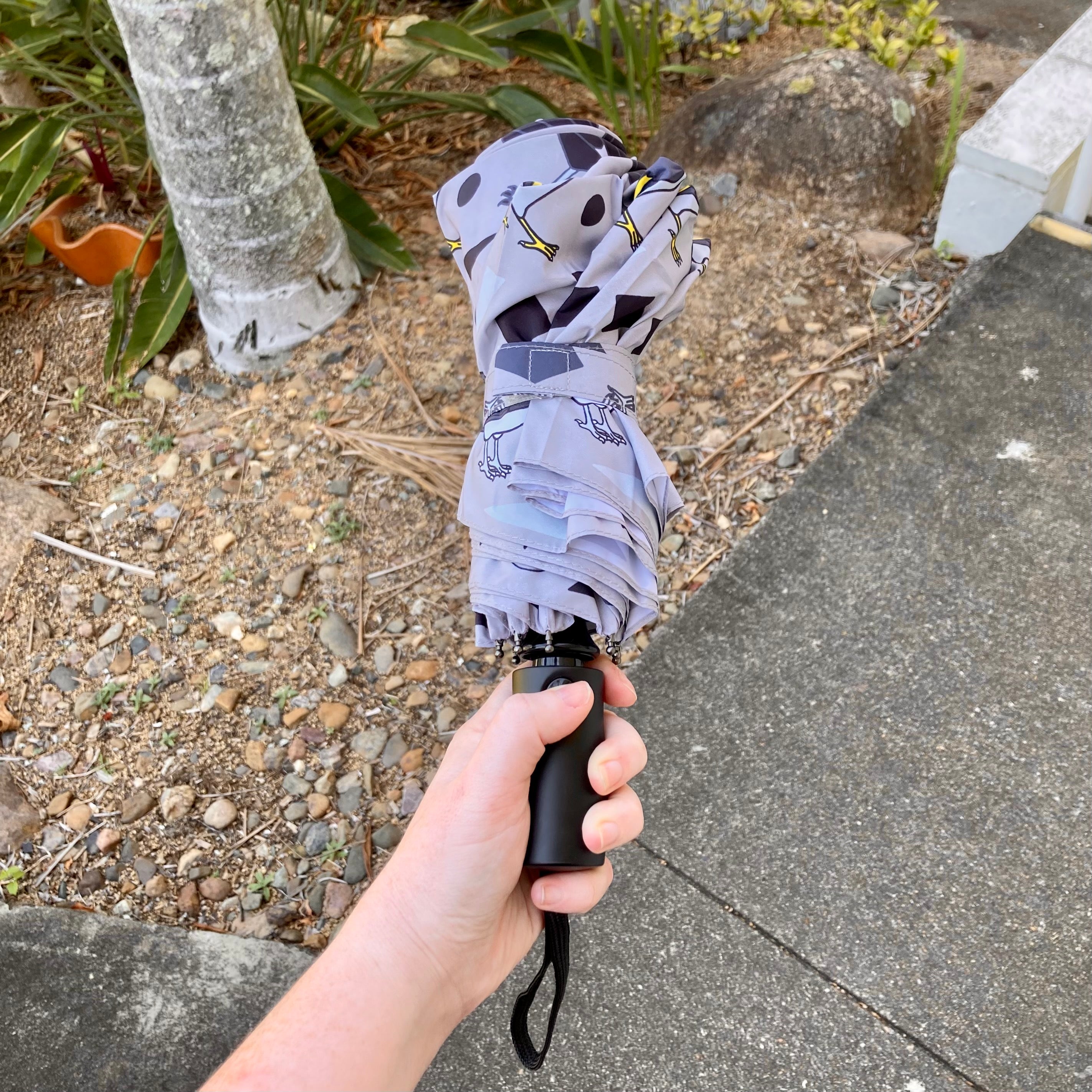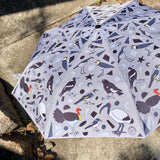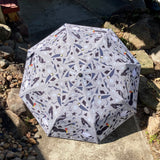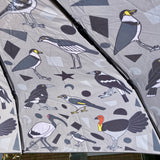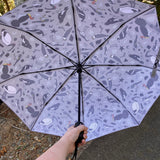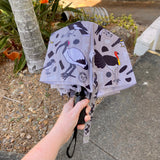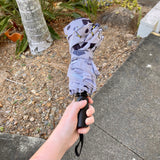 Black and White Birds Umbrella - Grey
This is the new and improved second version of my Black and White Birds of Brisbane design as a folding umbrella! Version 2 has a grey background, with the same black and white native Australian bird designs. 
Version 2 is made from a more expensive fabric, so that the umbrellas are stronger and the print is more vibrant. They appear to be very good quality, and I'm really pleased with how they turned out.
These umbrellas fold down into a smaller, easier to carry form. They have a button to expand them to full size. This button may take a bit of force to press, and the resulting expansion is quite strong. You can press the button again while it is expanded to close the umbrella panels. You then have to manually pull the handle closed, which takes a bit of strength, as the mechanism is quite firm.
Postage for the umbrellas is quite high, as they require a "shoebox" sized package, which puts them into a higher postal bracket. I am going to see if my stockists want to carry them, so people can get them from the shops in person. 
---
Black and White Birds Umbrella - Grey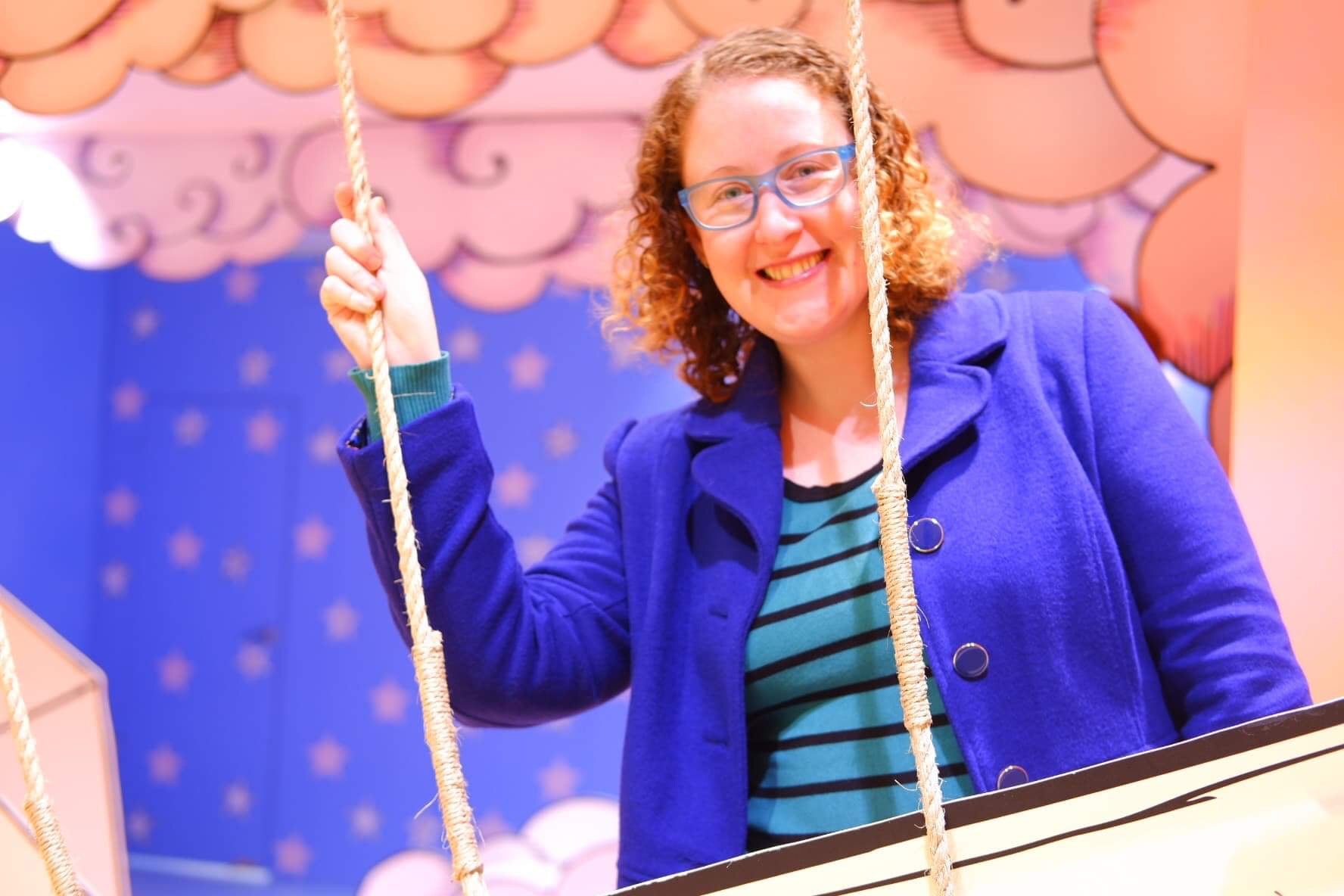 About the Artist
My name is Jesse Irwin and I am disabled Brisbane artist. I have been doing custom commissions and selling completed artworks since 2017. My work tends to explore themes of mental health, depression, and the beauty of the animals we love.