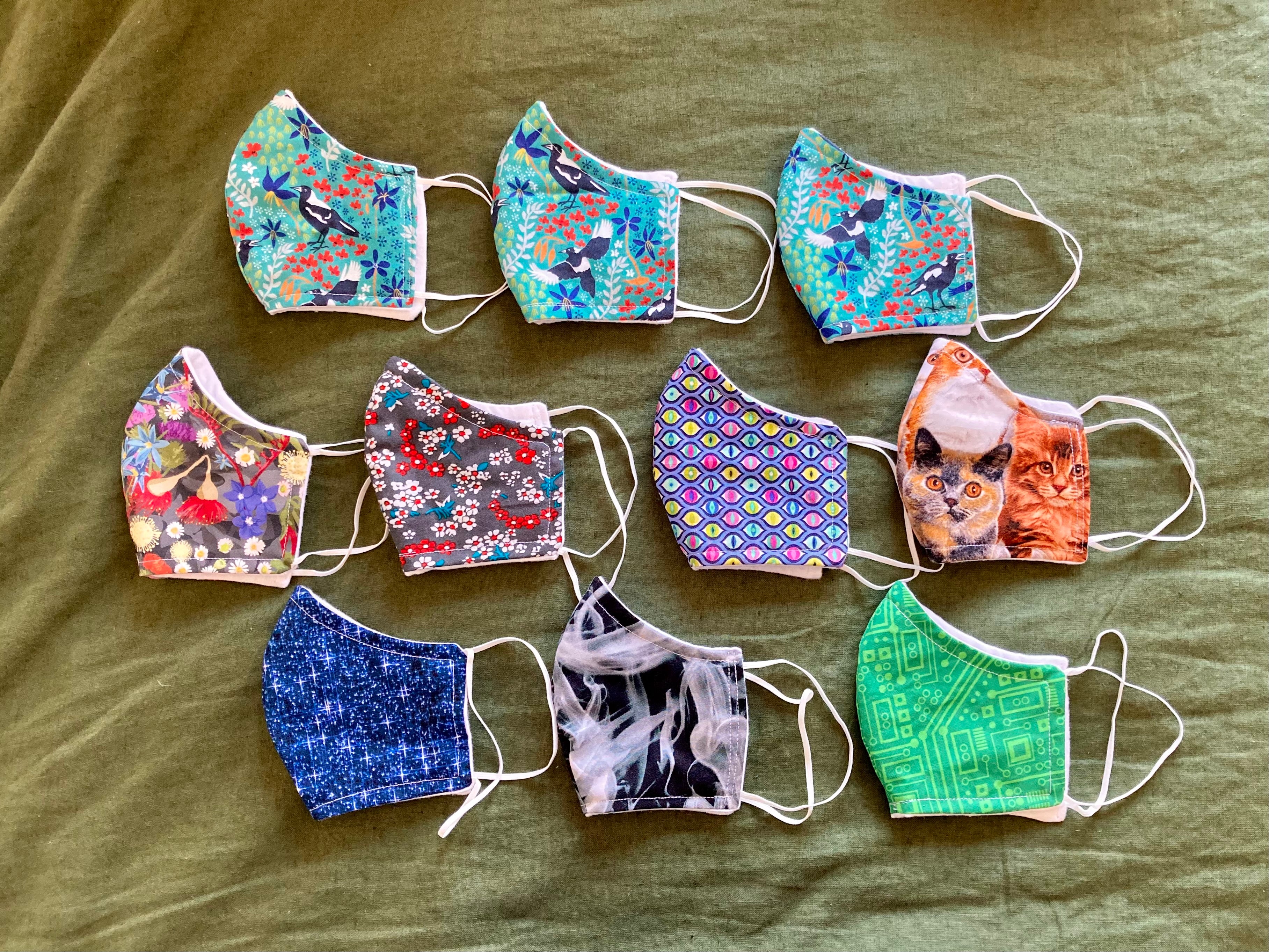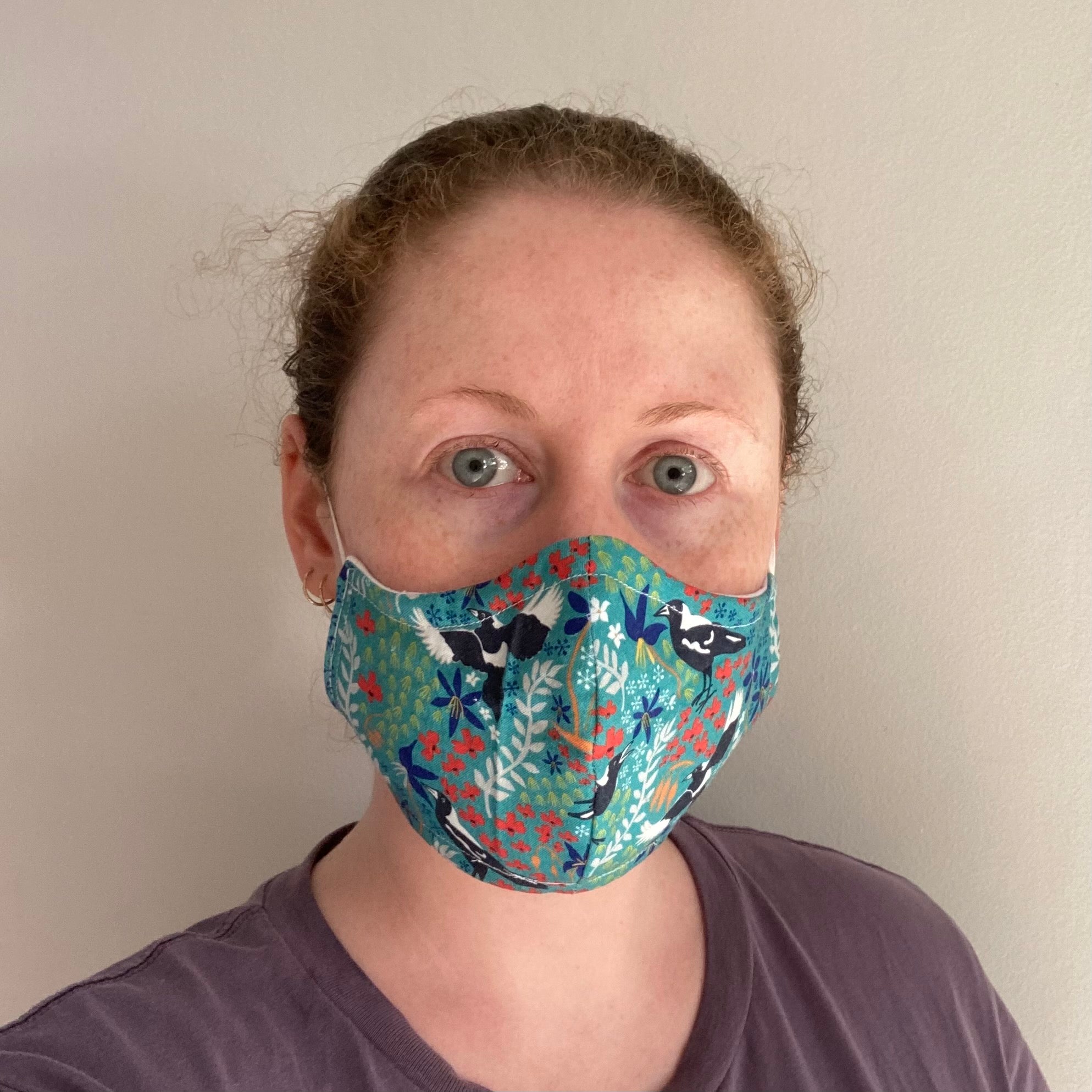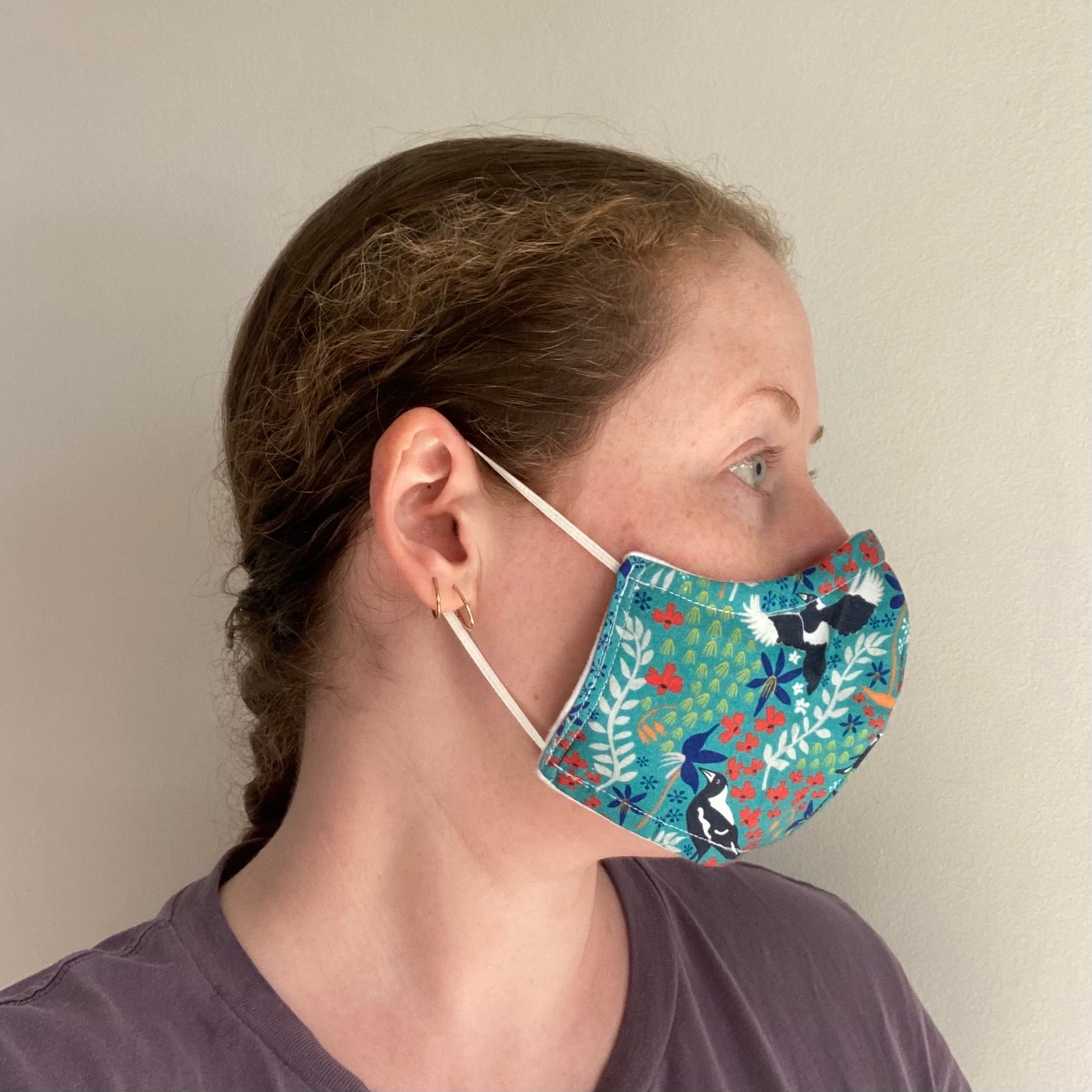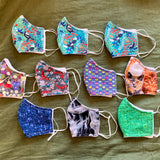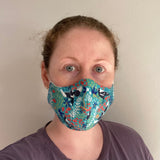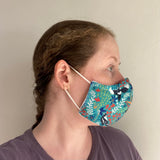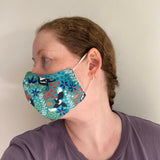 Fabric masks with elastic ear loops
I have turned some of my fabric collection into fabric masks.
Each mask has two layers of fabric. The exterior is a layer of printed quilting cotton. The interior is a layer of soft white cotton flannel.  Each mask has been top stitched around the edges for strength. Each mask has two ear loops made from 3mm elastic.
Choose your mask from the dropdown menu - they are listed left to right, top to bottom, as shown in the first photo.
I am not a professional seamstress, so there may be slight irregularities in these masks. But they're functional and cute! These are my first attempts at making masks with ear loops instead of straps that go behind your head. 
---
Fabric masks with elastic ear loops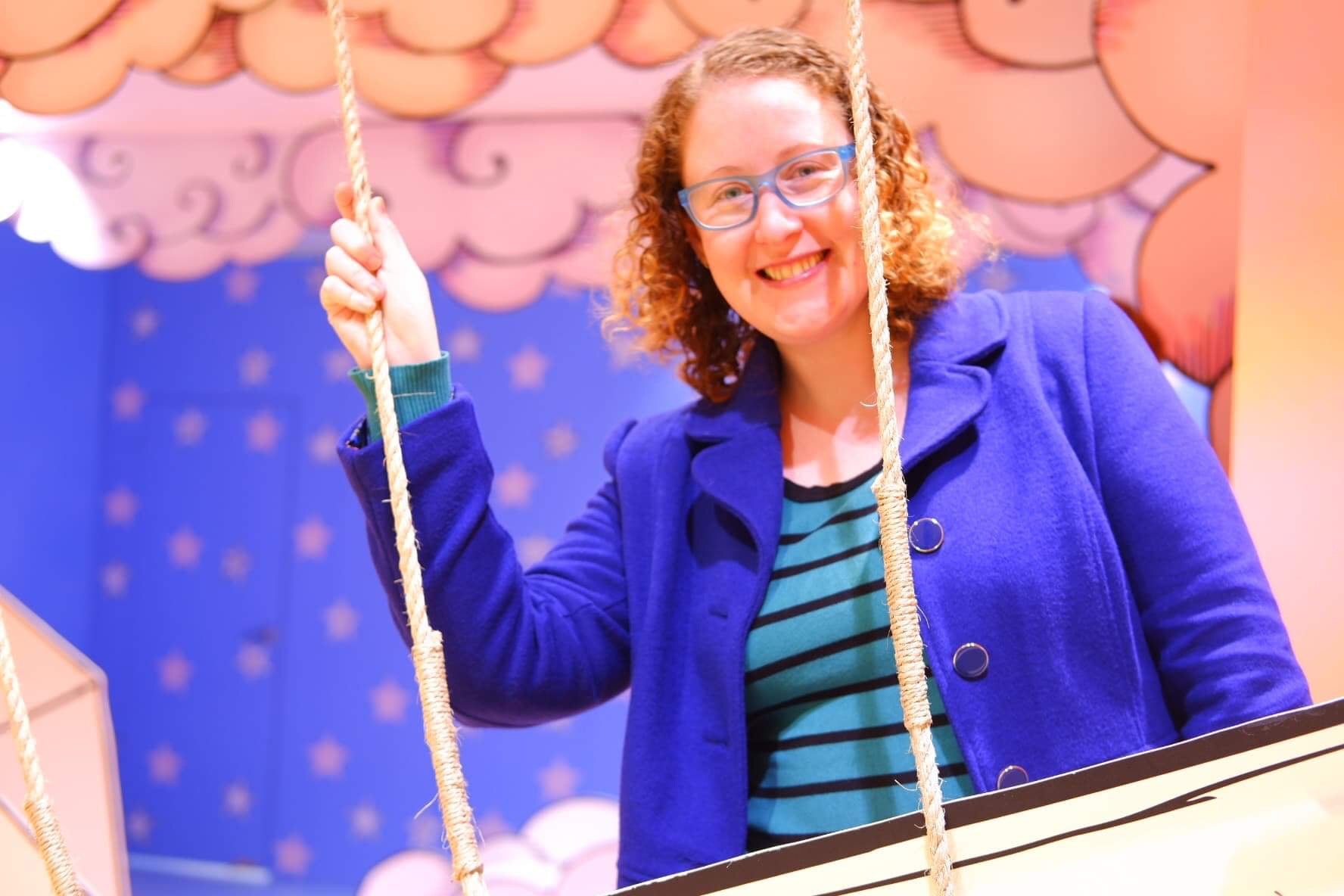 About the Artist
My name is Jesse Irwin and I am disabled Brisbane artist. I have been doing custom commissions and selling completed artworks since 2017. My work tends to explore themes of mental health, depression, and the beauty of the animals we love.