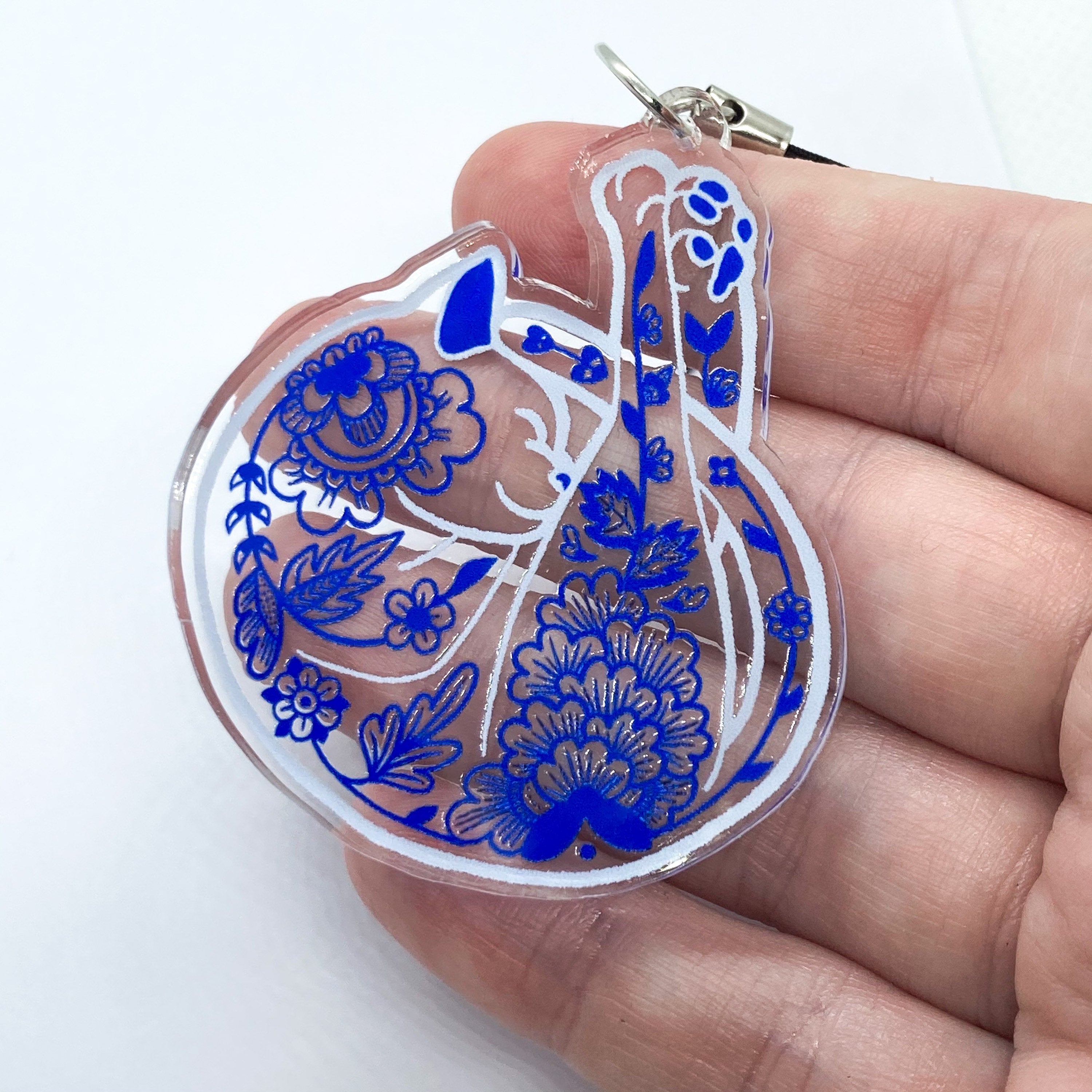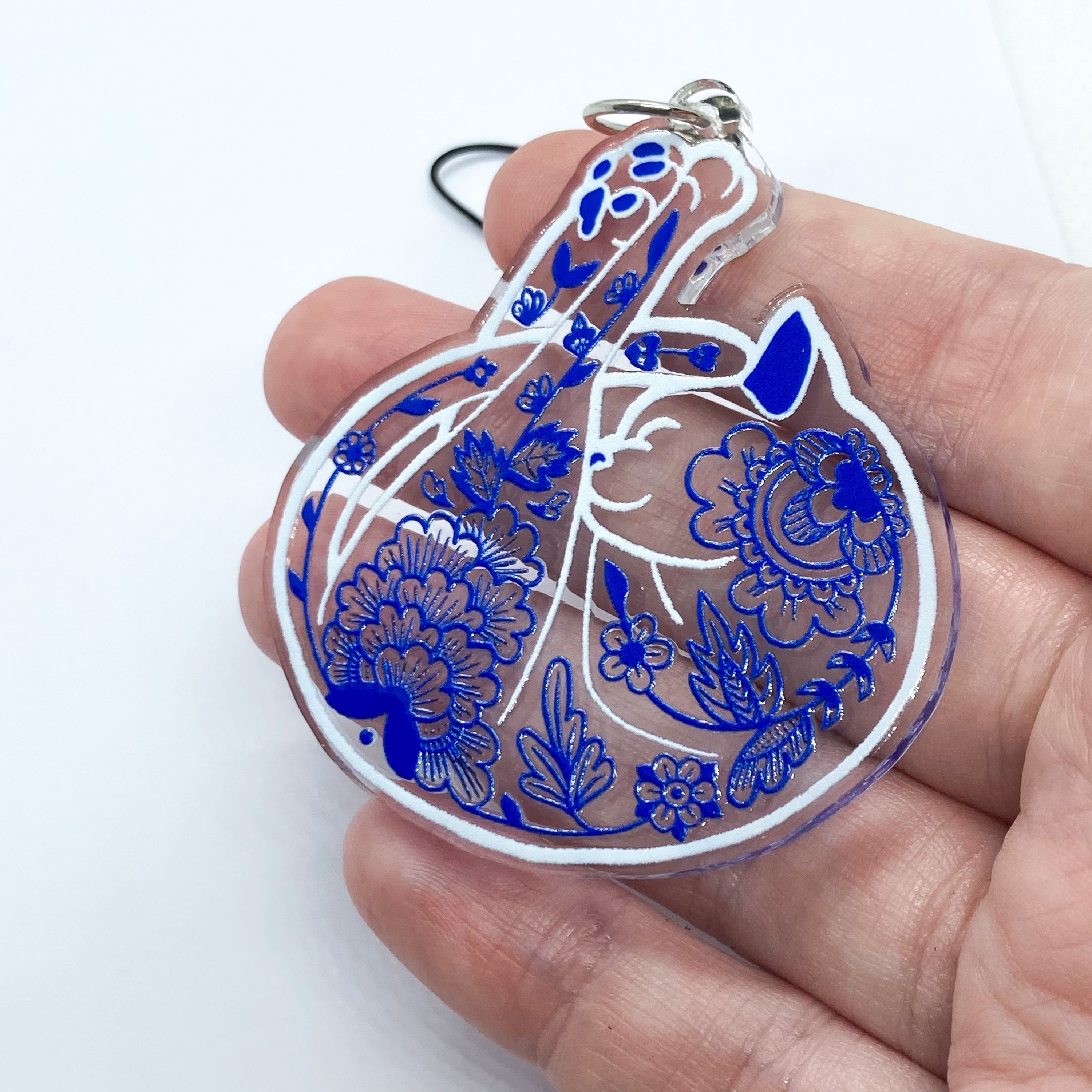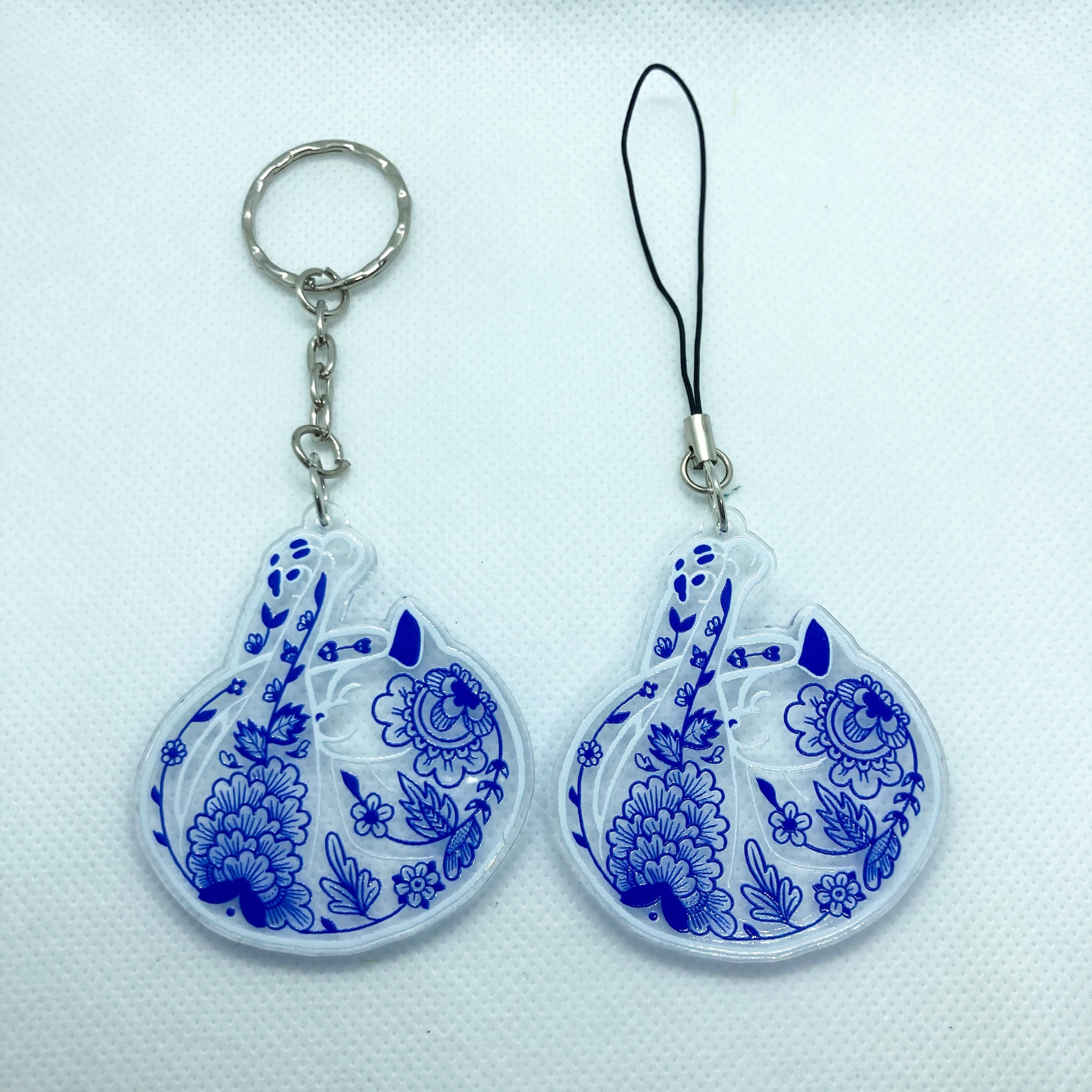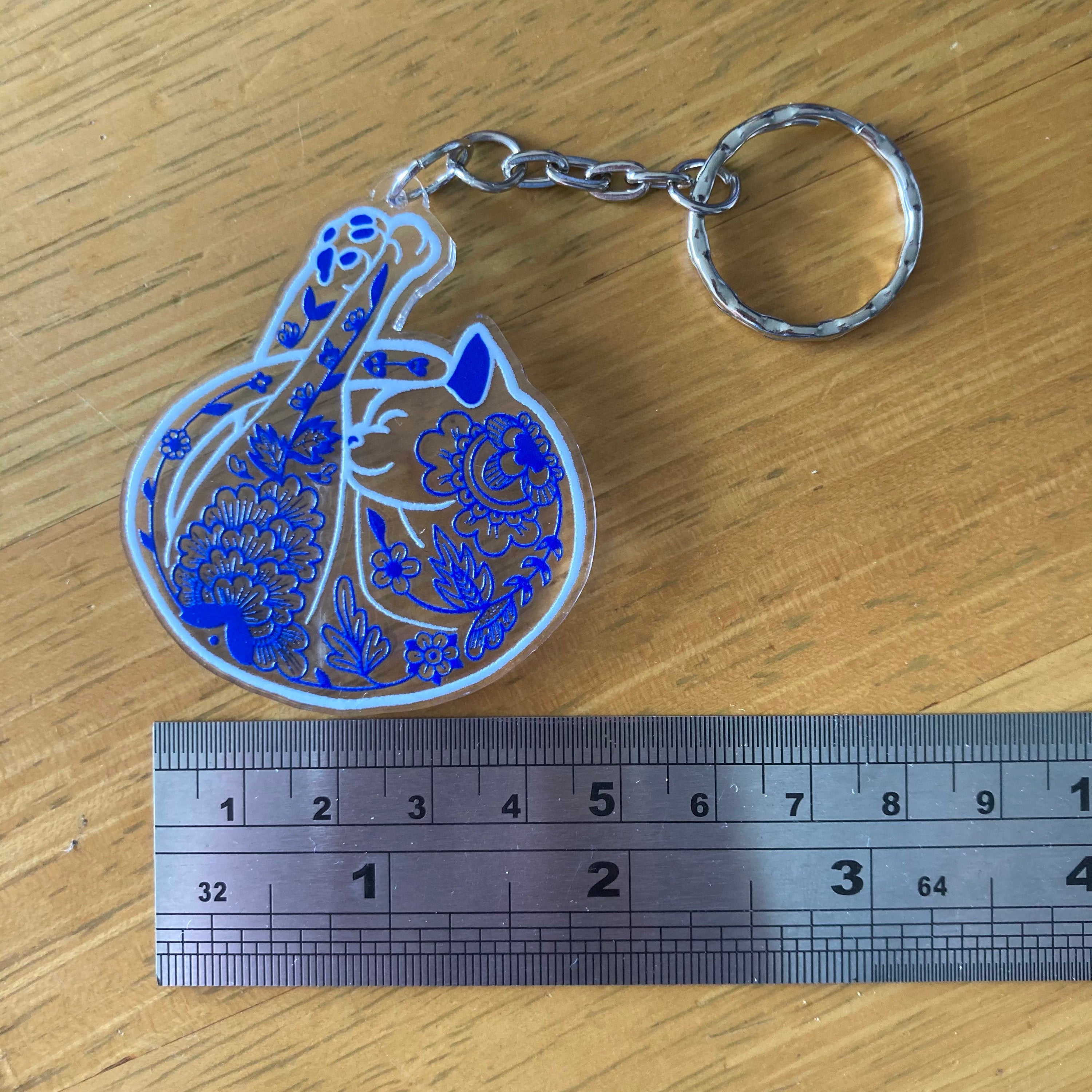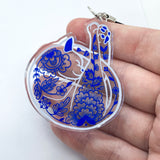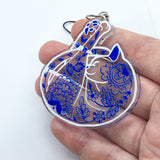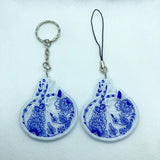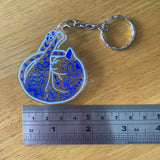 Porcelain Cat Double-sided Clear Acrylic Charm
This clear acrylic charm features a blue and white patterned sleeping cat!
Each charm is printed on clear acrylic. The print is double-sided, so you can see the design on both sides.
The opaque sections of the print have a gloss finish on the printed side of the charm, and are slightly raised.
The charms are 2" (5cm) long in their widest dimension.
Choose from a charm loop or keychain attachment.
Please be gentle with the printed side, as the print may become scratched if handled roughly.
---
Porcelain Cat Double-sided Clear Acrylic Charm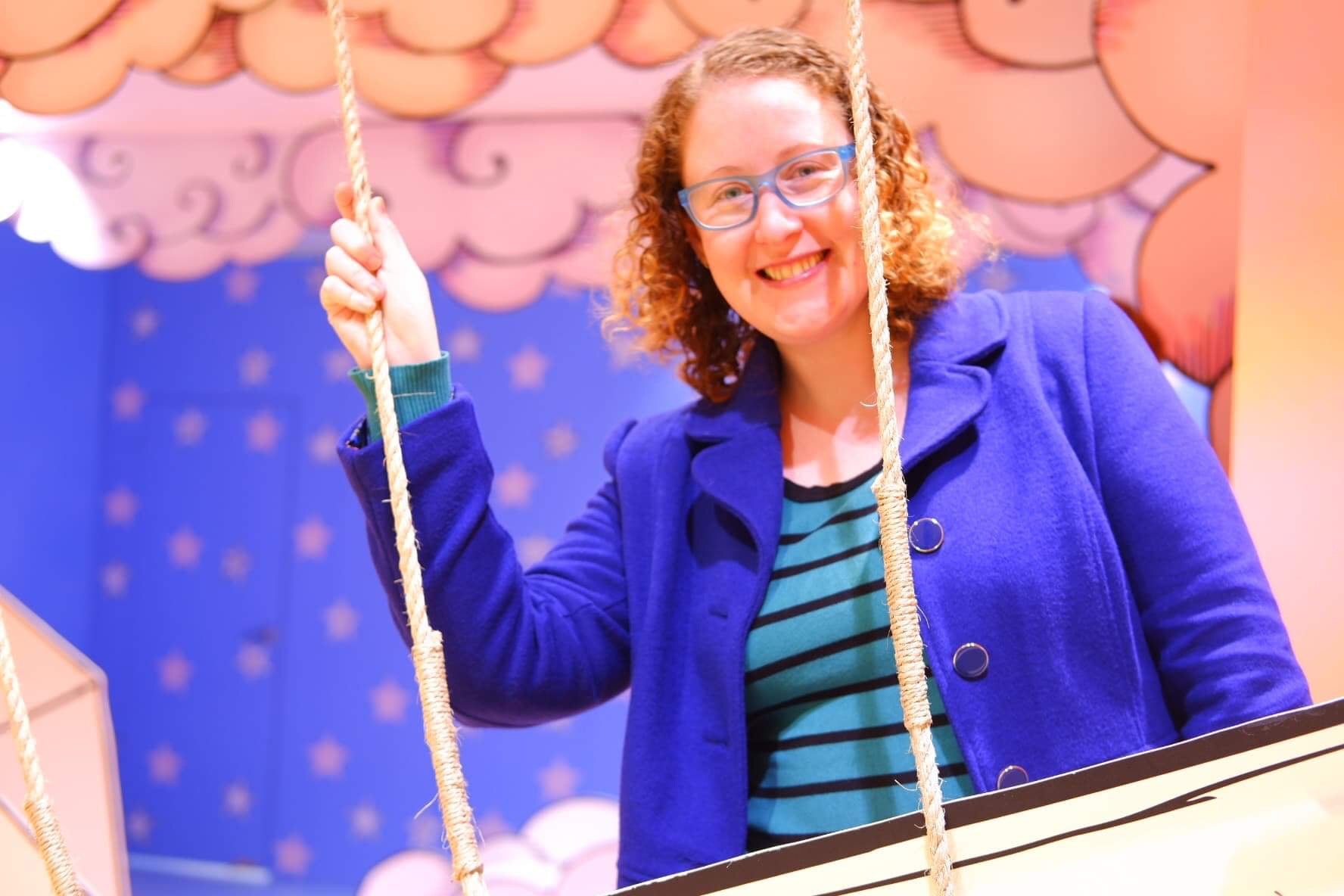 About the Artist
My name is Jesse Irwin and I am disabled Brisbane artist. I have been doing custom commissions and selling completed artworks since 2017. My work tends to explore themes of mental health, depression, and the beauty of the animals we love.